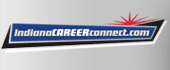 Job Information
Lilly

Postdoctoral Scientist siRNA Synthesis (FDE)

in

Indianapolis

,

Indiana
At Lilly, we unite caring with discovery to make life better for people around the world. We are a global healthcare leader headquartered in Indianapolis, Indiana. Our 39,000 employees around the world work to discover and bring life-changing medicines to those who need them, improve the understanding and management of disease, and give back to our communities through philanthropy and volunteerism. We give our best effort to our work, and we put people first. We're looking for people who are determined to make life better for people around the world.
At Lilly, Synthetic Molecule Design and Development (SMDD) is involved in key activities for the development of synthetic active pharmaceutical ingredients and drug products from pre-clinical phases through commercialization. Our scientists and engineers develop key technical and business solutions across the portfolio using their deep technical expertise to accelerate testing of the clinical hypothesis and overall drug development. SMDD delivers on these responsibilities by recognizing diverse talent and cultures are necessary to bring the next generation of life changing medicines to patients.
Our team is looking for candidates interested in developing innovative synthesis methods for siRNA. This role will invent, design, and develop new ways to synthesize siRNA strands. The position will give the opportunity for team collaboration with process chemists, analytical chemists, chemical engineers, and automation engineers. The post-doctoral scientist will advance the state of the art worldwide through publication and patents. The candidate will collaborate with other development scientists/engineers to design, develop, and implement new technology platforms to reduce waste, eliminate the scalability bottleneck, reduce cost, and increase throughput and process efficiency. The position presents an opportunity to work across multiple departments and networks.
Problem statement: SiRNAs are currently synthesized by solid phase oligonucleotide synthesis (SPOS). One of the main problems is scalability of the packed resin bed reactors. Typical maximum batch sizes are not feasible for producing APIs for cardiometabolic indications with high annual demand. Packed resin bed reactors are not suitable for flexible batch size because of different yield and impurity profile when the resin bed height changes. Packed resin bed reactors are limited to low-loading resins that do not swell significantly because of pressure drop, compressibility, channeling, and reagent distribution problems. challenges. Swelling and shrinking occurs when resin is exposed to different solvents for the deblocking, coupling, oxidation, and capping reactions. Consequences of low resin loading are low throughput, low process efficiency, and higher waste generation. The postdoctoral scientist will work on innovative solutions to overcome these challenges, through application of scientific method and engineering principles.
Top candidates for this position will be expected to:
Influence the external environment as well as demonstrate the ability to recognize and apply external innovation.

Demonstrate learning agility to apply fundamental knowledge/experience to novel problem statements in order to accelerate development.

Embrace diverse thought, background, and experience to deliver innovative solutions that address unmet technical needs.

Maintain and follow consistent scientific methods and standards to ensure the quality of research

Perform literature searches and utilize conferences to identify unique, enabling process technology

Use scientific approach to isolate and analyze problems, think creatively, and solve problems

Share plans and findings with internal and external peers for review

Network with other Lilly groups to share learning and technical knowledge

Provide others with in-depth technical advice and guidelines

Develop and update project work plans

Encourage sharing different perspectives during technical discussions

Reorganize or reinterpret existing data or information to develop new initiatives or different approach to problems

Keep up on the state of the art in oligonucleotide synthesis literature references that guide our laboratory work plans

Design process automation on a conceptual basis.

Guide engineering characterization and modeling of synthesis reactors

Protect freedom to operate for new process technologies through publication in the open literature or patenting.

Organize and lead internal and external professional scientific activities (such as publication of research, presentation, lecture, journal referee, etc.) to share scientific knowledge

Design robust and globally acceptable manufacturing process control strategies as well as partner with manufacturing colleagues to transfer and implement those control strategies.
Minimum Qualifications:
Ph.D. in chemical engineering or chemistry.
Additional Skills/Preferences:
Experience with oligonucleotide synthesis.

Good interpersonal skills and a sustained tendency for collaboration

Good verbal and written communication

Ability to prioritize multiple activities and manage ambiguity

Influence others to promote a positive environment

Demonstrated initiative and risk-taking

Demonstrated technical proficiency and ability to create ideas for future work plans

Demonstrated ability to innovate and create new technologies

Understanding and awareness of the external scientific and regulatory landscape
Additional Information:
Travel: 0 to 10%

Position Local: Indianapolis, IN; Lilly Technology Center-North (LTC-N)
Eli Lilly and Company, Lilly USA, LLC and our wholly owned subsidiaries (collectively "Lilly") are committed to help individuals with disabilities to participate in the workforce and ensure equal opportunity to compete for jobs. If you require an accommodation to submit a resume for positions at Lilly, please email Lilly Human Resources ( LillyRecruitingCompliance@lists.lilly.com ) for further assistance. Please note This email address is intended for use only to request an accommodation as part of the application process. Any other correspondence will not receive a response.
Lilly is an EEO/Affirmative Action Employer and does not discriminate on the basis of age, race, color, religion, gender, sexual orientation, gender identity, gender expression, national origin, protected veteran status, disability or any other legally protected status.
At Lilly we strive to ensure our employees are part of a team that cares about them and our shared purpose of making life better for those around the world. How do we do this? We continue to look for ways to include, innovate, accelerate and deliver while maintaining integrity, excellence and respect for people.​ We hope that you seek to join us on our journey as we create medicine and deliver improved outcomes for patients across the globe!
#WeAreLilly
Lilly