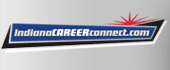 Job Information
Community Health Network

Physician - Family Medicine Residency Faculty

in

Indianapolis

,

Indiana
Physician - Family Medicine Residency Faculty
Job Ref
1900001
Category
Physicians
Job Family
Family / General Practice
Department
Faculty Family Medicine
Schedule
N/A
Facility
Health Pavilion East
10122 East 10th St.
Indianapolis, IN 46229
United States
Shift
N/A
Job Location
This physician will join Community Physician Network, a multi-specialty group with over 1,000 providers in Indianapolis, IN. With an appealing blend of big-city amenities, cosmopolitan style, and communities which boast top notch school systems, the Indianapolis area is consistently ranked nationally among the best places to live. Indiana also maintains its place as one of the top 5 physician friendly states.
Description
Community Physician Network is seeking a Family Medicine physician for an exciting opportunity to join Community Health Network as a faculty member with Community East FM Residency and Community South Osteopathic FM Residency. Ideal candidates will be team-oriented, highly accountable and have a strong interest in teaching. Candidates with experience in education are highly preferred.
East Residency Highlights ( https://www.ecommunity.com/education-research/che-family-medicine-residency-program )
• Opportunity to educate and advise Family Medicine residents in an ACGME accredited residency program, with over a 40 year history, ten residents per class
• Part-time clinical practice
• Ability to participate in inpatient medicine rounding with residents as well as obstetric deliveries and newborn rounding (preferred but not required)
• Shared call schedule
• Patient-centered Medical Home practice model
• Innovative, nationally-recognized longitudinal curriculum
• Underserved track offered in partnership with Jane Pauley Community Health Center
• Faculty development opportunities
• Strong, experienced faculty team
• Electronic Medical Record integrated at all outpatient and hospital sites (Epic)
South Osteopathic Residency Highlights ( https://www.ecommunity.com/education-research/community-south-osteopathic-family-medicine-residency )
• Focus on educating and advising Family Medicine residents with an osteopathic focus in a program with an over 23 year history
• ACGME accredited program with osteopathic recognition, 4-4-4 size
• Inpatient training at Community Hospital South
• Ability to practice preventive care and personal, hands-on treatment utilizing therapies such as OMT
• Patient-Centered Medical Home (PCMH) practice model, brand new FMP near Community South Hospital
• Electronic Medical Record system (Epic/CareConnect)
• Potential appointment with Marian University School of Osteopathic Medicine
• Network received ACGME accreditation as institutional sponsor for GME in 2013
Facility & Network Highlights
• Community Hospital East undergoing redevelopment with an addition of a new tower complete in 2018
• Network ranked #1 nationally in patient satisfaction for networks with at least 250 providers
• Physician-driven organization that promotes physician leadership
• The largest primary care network in the state
• Consistently ranked in the top 40 integrated health networks in the U.S.
• Community Health Network has achieved a Top 15 ranking among large employers in Indiana for the last five years
Licensure & Certifications
• Board Certified or Board Eligible in Family Medicine
• Licensed in Indiana or eligible for medical licensure in Indiana
About Us
Ranked among the nation's most integrated healthcare systems, Community Health Network is guided by a simple mission: "Deeply committed to the communities we serve, we enhance health and well-being." Our organization's values are represented by the acronym PRIIDE: Patients First, Relationships, Integrity, Innovations, Dedication, and Excellence. These values drive the work we do every day and the attitude we bring to every task. Our provider work force ranks #1 in physician satisfaction scores as measured by NCDR. Referral base: over 300 primary care providers, 11 counties, 625,000 unique patients served in 2017.
For more information, contact:
Brandt Petty, Network Provider Recruiter
Phone: 317-621-1290 | Email: BPetty@ecommunity.com
Keywords: FM, Academic
Community Health Network complies with applicable Federal civil rights laws and does not discriminate on the basis of race, color, national origin, age, disability, or sex. Community Health Network does not exclude people or treat them differently because of race, color, national origin, age, disability, or sex.
Community Health Network