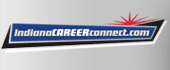 Job Information
ProMedica Health System

Phlebotomist - IOP - Indianapolis, IN - Full Time - Days

in

Indianapolis

,

Indiana
The role of the phlebotomist is one that deals with personal interaction and communication. No two patients are alike so every day is different! Drawing blood is an essential part of the medical diagnosis and requires coordination, organization, and multitasking. This role is ideal for candidates that enjoy personal interaction and has a sunny disposition. If you are interested we invite you to apply!
Position Summary:
The Phlebotomist collects products or specimens for basic procedures and performs point-of-care testing using proper techniques. Follows strict principles of asepsis and antisepsis. Assists in the care of the patient prior to, during and after specimen collection. Determines, from like samples, combination of tests and the associate acceptable minimum volumes. Knowledgeable of pre-analytic variables, which may affect specimen analysis. Familiar with test synonyms and abbreviations, and cross-referencing tests to specimen types. Utilizes laboratory computer information system to include all work aides and shortcuts within the system. Utilizes quality assurance date to enhance the services rendered by the section. Recommends changes in procedures to address quality issues and provide customer satisfaction. Performs and documents quality control procedures. Maintains established hospital and departmental policies and procedures, objectives, quality assurance, safety, environmental and infection control. Complies with requirements of accreditation and regulatory agencies by attending mandatory in services and continuing laboratory education and participating in continuous quality improvement. Maintains and upgrades personal professional development. Performs, routinely, difficult specimen collections, such as re-draws and misses. Maintains appropriate par levels and organizes supplies and equipment in work areas as assigned. Notifies appropriate associate when re-order levels are reached and equipment needs to be repaired. Assists in training new associates or students.
Job Requirements:
Must have a high school diploma or equivalent. A diploma from an accredited phlebotomy training institute OR significant phlebotomy experience.

Professional registration preferred.

Experience must be either: Six months' experience in a high volume phlebotomy environment, or successful completion of an academic program which included substantial, practical clinical phlebotomy experience

Must be able to continuously move about department and between workstations.

Must be able to understand directions and be able to communicate and respond to inquiries. Requires effective interpersonal skills.

Must be able to tolerate exposure to disease bearing specimens, blood and body fluids.

Must be able to differentiate colors.

Must be able to input and retrieve information from computer.

Must be able to move, lift or carry materials or equipment weighing up to 50 lbs., up to 10% of the time.

Must be able to stand for long periods of time.
ProMedica is a mission-based, not-for-profit health and well-being organization headquartered in Toledo, Ohio. It serves communities in 28 states.The organization offers acute and ambulatory care, an insurance company with a dental plan, and post-acute and academic business lines. The organization has more than 49,000 employees, 12 hospitals, 2,500+ physicians and advanced practice providers with privileges, 1,000+ healthcare providers employed by ProMedica Physicians, a health plan, and 330+ assisted living facilities, skilled nursing and rehabilitation centers, memory care communities, and hospice and home health care agencies. Driven by its Mission to improve your health and well-being, ProMedica has been nationally recognized for its advocacy programs and efforts to address social determinants of health. For more information about ProMedica, please visit www.promedica.org/aboutus.
Qualified applicants will receive consideration for employment without regard to race, color, national origin, ancestry, religion, sex, pregnancy, sexual orientation, gender identity or gender expression, age, disability, military or veteran status, height, weight, familial or marital status, or genetics.
Equal Opportunity Employer/Drug-Free Workplace
Requisition ID: 53481
ProMedica Health System