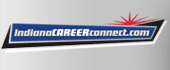 Job Information
Anytime Fitness

Personal Trainer

in

Indianapolis

,

Indiana
Anytime Fitness is considered to be a premier place to work within the industry, where our mission is to help you Get to a Healthier Place®! We are seeking a highly motivated individual with a passion for helping others improve their lives through health and fitness. This is a position to help grow our Personal Training department by working in a creative, fun and upbeat atmosphere where every day is different.  We have an existing full book of paying clientele ready for a new trainer.
Personal Trainer
The Personal Trainer's focus is on helping the member "Get to a Healthier Place®" by employing both Anytime Fitness and the personal trainer's creative approach. Each member will receive an initial fitness consultation that will set the PT on a path for establishing a 1-1 rapport with the member. With access to a facility that includes any/all types of the latest equipment available, the personal trainer will guide the member to their greatest levels of personal achievement in physical health. Additionally, through best-in-class "Train-the-Trainer" programs, the PT will have access to dozens of hours of continuing education.
What we offer:
Robust compensation plan for training sold and sessions rendered (large training package are common)
Guaranteed hourly administrative time plus ongoing commissions
Continuing education credits through Club Connect

Future career opportunities within multiple Anytime Fitness locations Responsibilities:

Motivate and train the member in a 1:1 and collaborate with group trainers to create live group training environment

Match Anytime Fitness personal training programs - in conjunction with the Personal Trainer's expertise - with the member's goals and abilities
Conduct fitness consultations to ensure the member's goals are registered, in efforts to convert them to a paying client
Track, monitor and report each member's progress while working to continue an ongoing personal training regimen with each client
Weekly Small Group training sessions
Successful Personal Trainers continue education of each member and create long-term relationships
Occasional Cleaning + office hours when assigned

All other duties as assigned Qualifications:

Fun, Outgoing personality is of great importance!

Current CPR, AED and personal training certification(s) are required as is a current nationally recognized certification such as but not limited to ACSM, NASM, or ACE
Previous PT experience is preferred in either a fitness facility or private training environment
Previous experience with fitness club management software (Club O/S, Club Ready, apps like My Fitness Pal all a plus)
Superior communication skills (verbal & written) with the ability to connect with people while motivating them to achieve their goals
Desire to continually learn new principles in the areas of training, overall fitness, health and nutrition
Hands on training and experience in areas such as corrective exercise, post-rehab, and injury prevention, are a plus
Willingness to buy in to our family culture and be part of the team.  Take ownership in your place of work!