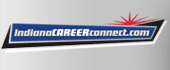 Job Information
Veterans Affairs, Veterans Health Administration

Orthotist-Prosthetist

in

Indianapolis

,

Indiana
Summary
The orthotist/prosthetist interacts with physicians, allied health professionals, patients, and caregivers in various clinical settings: rehabilitation Medicine, orthopedics, neurosurgery, vascular care, podiatry, oncology, etc. The work includes complex patient analysis; assessment for indications/contra-indications to be discussed with the physician/provider to develop a treatment plan; consideration of new technology in designing devices to treat a wide range of complex conditions.
Responsibilities
Exercises overall management and operation of programs of orthotics and footwear devices. Assists the professional staff in the treatment and care of seriously disabled veterans to include amputees, spinal cord injury patients, and those with related disabilities requiring the use of orthotic, and footwear devices to take the place of, or assist a part, or function of the body which is lost or impaired. Strives for continuous improvement of the use of equipment and funding resources to eliminate delays of delivery that reduce hospital days and to expedite rehabilitation of patients so that they may return to their daily lives. Sets up evaluation techniques to evaluate current and proposed programs, to determine the need for changes or the advantages of new technology or products. Takes responsibility for the overall operating budget of the laboratory including costs of materials, supplies and equipment. Proposes and provides justification for the necessary equipment to support the operation of the laboratory. Continually reviews the overall program as to needs, and strives to reduce cost of materials by evaluation of techniques in fabrication and the actual needs of the finished products. Changes procedures on own initiative to improve service or produce a cost savings. Responsible for performing a broad range of work for the patients listed above. This involves the design, choice of materials fabrication thereof, fitting and final adjustments. Each device is constructed and fitted to meet the most rigid prescription requirements. Employee must be aware of the psychological problems of the patients related or unrelated to the physical disability. This also involves consultations with the prescribing physician related to the prescription of the proper device. This hospital is affiliated with the Indiana University School of Medicine, therefore the incumbent deals often with residents who will rely upon his/her expertise in the selection and prescription of proper devices. Work Schedule: Monday - Friday 8:00am - 4:30pm, No Weekends/Holidays
Recruitment Incentive may be offered for highly qualified candidates
Financial Disclosure Report: Not required
Requirements
Conditions of Employment
Qualifications
To qualify for this position, applicants must meet all requirements by the closing date of this announcement, 07/28/2021. Basic Requirements: United States Citizenship: Non-citizens may only be appointed when it is not possible to recruit qualified citizens in accordance with VA Policy. Education: (1) A bachelor's degree or higher in orthotics and prosthetics from a Commission on Accreditation of Allied Health Education Programs (CAAHEP) accredited program. OR, (2) A bachelor's degree or higher in any major along with a post-graduate orthotics or prosthetics certificate from a CAAHEP accredited program. Board Certification: Candidates must be board certified by the American Board for Certification in Orthotics and Prosthetics (ABC) or the Board for Orthotist/Prosthetist Certification (BOC) as an orthotist, prosthetist, or orthotist/prosthetist. English Language Proficiency: Must be proficient in spoken and written English Grade Determinations: GS-11, Completion of 1 year of experience as an orthotist/prosthetist equivalent to the next lower grade level that demonstrates possession of the knowledge, skills, and abilities needed to provide orthotic/prosthetic services in a hospital setting. In addition to the experience above, the candidate must demonstrate the following KSAs: 1. Ability to attend clinics and participate as a fully participating member of the treatment team with considerable influence in the development of the treatment plan. This includes advanced knowledge of medical terminology, anatomy, physiology, biomechanics, kinesiology, physics, and etiology of diseases as well as knowledge of psychology and age related competencies. 2. Ability to conduct clinical patient analysis such as gait, range of motion, life style, etc., for patients with a wide range of complex medical conditions which include unusual problems or complications, and to design unique or innovative devices to accommodate those conditions. 3. Ability to recognize physical abnormalities, deviations, and complicating conditions with potentially life threatening implications. References: Qualification standards are found in VA Handbook 5005, Part II, Appendix G32, Orthotist/Prosthetist Qualification Standard. The full performance level of this vacancy is 11. The actual grade at which an applicant may be selected for this vacancy is an 11. Physical Requirements: Use of both hands, walking, standing, bending and moderate lifting 15-44 pounds, moderate carrying 15-44 pounds, pushing 1-2 hours. Preferred Experience: Experience includes designing custom devices using standard components to optimize patient performance for typical conditions. Experience also includes, providing information on stock items which are readily available, identification of the biomechanical condition; explaining procedures to patients to reduce anxiety and gain support and cooperation; detailed patient assessment including conducting gait analysis, range of motion, coordination and balance, and motor skills; interviewing patients for lifestyle assessments; taking necessary measurements, casts, or scans to develop positive molds; recognizing physical abnormalities, deviations, and complicating conditions; fabricating, fitting, and evaluating these custom devices; and maintenance of the patient's record. The work may include use of Computer Assisted Design/Computer Assisted Manufacturing (CAD/CAM) systems. References: Qualification standards are found in VA Handbook 5005, Part II, Appendix G32, Orthotist/Prosthetist Qualification Standard. The full performance level of this vacancy is GS-11.
Education
IMPORTANT: A transcript must be submitted with your application if you are basing all or part of your qualifications on education. Note: Only education or degrees recognized by the U.S. Department of Education from accredited colleges, universities, schools, or institutions may be used to qualify for Federal employment. You can verify your education here: http://ope.ed.gov/accreditation/. If you are using foreign education to meet qualification requirements, you must send a Certificate of Foreign Equivalency with your transcript in order to receive credit for that education. For further information, visit: http://www.ed.gov/about/offices/list/ous/international/usnei/us/edlite-visitus-forrecog.html.
Additional Information
Receiving Service Credit or Earning Annual (Vacation) Leave: Federal Employees earn annual leave at a rate (4, 6 or 8 hours per pay period) which is based on the number of years they have served as a Federal employee. VA may offer newly-appointed Federal employee's credit for their job-related non-federal experience or active duty uniformed military service. This credited service can be used in determining the rate at which they earn annual leave. Such credit must be requested and approved prior to the appointment date and is not guaranteed. This job opportunity announcement may be used to fill additional vacancies. It is the policy of the VA to not deny employment to those that have faced financial hardships or periods of unemployment. This position is in the Excepted Service and does not confer competitive status. VA encourages persons with disabilities to apply. The health-related positions in VA are covered by Title 38, and are not covered by the Schedule A excepted appointment authority. Veterans and Transitioning Service Members: Please visit the VA for Vets site for career-search tools for Veterans seeking employment at VA, career development services for our existing Veterans, and coaching and reintegration support for military service members. If you are unable to apply online view the following link for information regarding an Alternate Application.