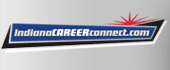 Job Information
Covance

Medical Technologist II

in

Indianapolis

,

Indiana
Job Overview:
Covance is seeking a Medical Technologist II to join our Special Chemistry team based in Indianapolis, IN!
Incumbent performs established procedures for clinical testing as required in all assigned laboratory disciplines. Incumbent is responsible for analyzing specimens whose results are then reported to the sponsor. Incumbent proactively seeks out opportunities to improve processes and procedures and demonstrates initiative in resolving problems. Supports quality control/quality assurance monitoring programs, and is responsible for assisting with training of personnel.
Responsibilities include:
Quality Control Monitoring Programs

Review and investigate unacceptable results to internal and external quality control monitoring programs. Prepare corrective action responses by assigned due date for management review.

Complete timely review of new or revised SOPs circulated for peer review.

May assist with timely processing of SOPs for department.

Training o Assists with training new employees and follows-up to ensure training is understood. o May assist with the development of training material, training checklists, and competency assessment programs.

Instrument/Equipment/Assay Validation o Assist with assay validations by performing experiments according to departmental SOP. Compile validation data for management review.

Proficiency Testing Survey Samples o May provide support to proficiency testing program by coordinating receipt of survey material, coordinating with interdepartmental personnel for sample analysis, and ensuring timely and correct completion of electronic or paper report forms. o Investigate root cause for unacceptable performance on proficiency surveys and prepare corrective action response by assigned due date.

Assist with validation of new equipment and instruments including software validation requirements (e.g., User Acceptance Testing).
Education/Qualifications:
Bachelor's degree in Medical Technology or Clinical Laboratory Science or other life science with completion of at least a 12-month training program in Medical Technology.

OR

Bachelor's degree in a chemical, physical or biological science from an accredited college or university and one year training and/or experience in the specialty in which testing is to be performed. Such training must be equivalent to that received in a school of Medical Technology.
OR
90 semester hours from an accredited institution that include the following:

16 semester hours of biology courses, which are pertinent to the medical sciences

16 semester hours of chemistry (at least 6 semester hours of Inorganic Chemistry) 3) 3 semester hours of math

Completed an accredited clinical laboratory training program, or one year documented laboratory training or experience in the specialty that testing is to be performed.
OR
• Associate's degree in medical laboratory technology
Experience:
Minimum Requirement:
2 years working in clinical lab; good pipetting skills

Electrophoresis experience preferred
Covance is committed to diversity in the workplace and is an equal opportunity employer (Minority/Female/Individual with Disability/Veteran/Sexual Orientation/Gender Identity). Your confidentiality and privacy are important to us.
Covance