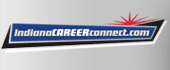 Job Information
Covance

Medical Technologist I (5K Sign-On Bonus Available exclusions apply)

in

Indianapolis

,

Indiana
Job Overview:
Covance is hiring a Medical Technologist I (1st shift Tuesday - Saturday or Sunday - Thursday) role for our Genomics team.
(5K Sign-On Bonus Available exclusions apply)
Play a pivotal role in the drug development process and grow your career
Are you interested in making a real scientific impact through your everyday work? Would you enjoy working in a team-focused environment as you explore unique career opportunities?
We offer 24 PTO days, Medical, Dental, Vision, 401K and Tuition Reimbursement.
If you are looking for a company where you can gain exposure to a wide variety of science and explore a multitude of career paths across the drug development spectrum, consider working at Covance as a Medical Technologist in our Special Chemistry department. In this role, you will perform laboratory tests, procedures, experiments, and analysis to provide data, as specified, for required in clinical research protocols. In addition, you will monitor QC programs, review SOP's and train or mentor new employees.
You will also be expected to:
Perform assigned clinical laboratory testing accurately and in a timely manner.

Resolve pendings. Retrieve and check specimens against pending list. Document specimen discrepancies. Notify laboratory management when specimen discrepancies are not resolved.

Prepare workstation and instrumentation for the assigned testing.

Properly handle specimens and independently resolve technical specimen issues in preparation for analysis and specimen storage. Contact internal customers for clarification as needed.

Operate instruments to perform testing in accordance with established written procedures.

Performs routine testing and calculations as required.

Resolve routine and non-routine assay problems.

Ensure the validity of tests results through the performance of established quality assurance and quality control procedures.

Perform experiments, as scheduled, for evaluation of new Calibrator and/or QC lots.
Education/Qualifications:U. S. Requirements
Individual must qualify as testing personnel under the following CLIA 1988 and New York State Department of Health requirements:
Bachelor's degree in Medical Technology or Clinical Laboratory Science or other life science with completion of at least a 12-month training program in Medical Technology.
OR
Bachelor's degree in a chemical, physical or biological science from an accredited college or university and one year training and/or experience in the specialty in which testing is to be performed. Such training must be equivalent to that received in a school of Medical Technology.
OR
90 semester hours from an accredited institution that include the following:

16 semester hours of biology courses, which are pertinent to the medical sciences

16 semester hours of chemistry (at least 6 semester hours of Inorganic Chemistry)

3 semester hours of math
AND
Completed an accredited clinical laboratory training program, or

One year documented laboratory training or experience in the specialty that testing is to be performed.
OR
Associate's degree in medical laboratory technology
Experience:
One year experience
Covance is committed to diversity in the workplace and is an equal opportunity employer (Minority/Female/Individual with Disability/Veteran/Sexual Orientation/Gender Identity). Your confidentiality and privacy are important to us.
Covance