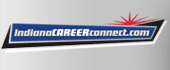 Job Information
Centene Corporation

Manager, Quality Improvement

in

Indianapolis

,

Indiana
Position Purpose:
Oversee and manage the functions ofthe quality improvement program, including HEDIS reporting and other qualityimprovement activities.

Providing support to staff andcommunicate with departments and staff to facilitate daily quality improvement(QI) functions

Review and analyze reports, recordsand directives.

Confer with staff to obtain datasuch as new projects, status of work in progress, and problems encountered,required for planning work function activities, including HEDIS reporting.

Verify data to be submitted inaccordance with government program requirements and ensure compliance withstate, federal and certification requirements.

Prepare reports and records on workfunction activities for management.

Oversee the review and analysis ofreports.

Evaluate current procedures andpractices for accomplishing the assigned work functions objectives to developand implement improved procedures and practices and to ensure compliance withrequired standards.

Manage delegate vendor oversight andcorrective action plans as indicated.

Monitor and analyze costs andparticipate in the preparation of the budget.
Education/Experience:
Bachelor's degree in health related field. 4+ years of quality improvement. Supervisory experience in a healthcare environment preferred. Nursing background preferred.
License/Certification:
Certified Professional in Healthcare or quality improvement certification preferred.
Centene is an equal opportunity employer that is committed to diversity, and values the ways in which we are different. All qualified applicants will receive consideration for employment without regard to race, color, religion, sex, sexual orientation, gender identity, national origin, disability, veteran status, or other characteristic protected by applicable law.
TITLE: Manager, Quality Improvement
LOCATION: Indianapolis, Indiana
REQNUMBER: 1195706
COMPANY: Quality
POSITION TYPE: Both
Centene Corporation