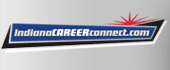 Job Information
Franciscan Health

Manager CSP

in

Indianapolis

,

Indiana
Manager CSP
Central Sterile Processing
Franciscan Health
8111 South Emerson Avenue Indianapolis, IN 46237
Days; Days/Evenings
Full-Time
Associates Preferred
WHAT WE NEED
Central sterile processing leader
WHO WE ARE LOOKING FOR
There are so many important jobs that go into providing the very best health care. Jobs that patients may never notice, but are critical to their care. This is one of those jobs. The instruments must be in optimal condition, completely sterile and ready for the surgeon or doctor to use and it takes a good manager to make sure all these boxes are checked. If you like working behind the scenes knowing that your job does good for others, this is the job for you.
Are you a strong leader? Are you highly organized? Do you take pride in a job well done? If so, let's talk about the important role of Manager of Central Sterile Processing.
WHAT YOU WILL DO
Demonstrate knowledge and skills necessary to manage the decontamination and sterilization processes.

Develop, implement, and maintain policies, procedures, structure standards, and documentation systems, and programs that support the practice of sterility maintenance.

Develop and implement departmental performance improvement activities.

Function as a role model demonstrating competency in clinical judgment, select technical skills, and a knowledge base appropriate to Central Sterile Reprocessing/Supply.

Proactively and concurrently participate in monitoring, identifying and reporting of safety related issues.

Participate in environmental assessment and develops unit standards.

Coordinate efforts to update policies and procedures required by federal, state and local regulations and laws and assures unit is in a continual state of compliance.

Accountable for service and quality related to patient safety, medication safety and environment of care.

Provide clinical leadership and collaboration on technology integration and upgrade projects.

Offer input regarding departmental needs to the Director for budget process, including impact of staff participation in PI, transition planning, new technology integration, etc.
WHAT IT TAKES TO SUCCEED
Appropriate critical-thinking and delegation skills.
Effective communication skills and working relationships with staff, medical staff, and other departments.
Practice effective problem-solving identification and resolution skills and a sound method of clinical and ethical decision-making.
Strong leadership qualities and the ability to act independently.
Operate job-related medical equipment.
WHAT WE'RE LOOKING FOR
5-10 Years Experience
License(s): Certified Central Supply Tech
Certification(s):
Travel: Never or Rarely
EQUAL OPPORTUNITY EMPLOYER
It is the policy of Franciscan Alliance to provide equal employment to its employees and qualified applicants for employment as otherwise required by an applicable local, state or Federal law.
Franciscan Alliance reserves a Right of Conscience objection in the event local, state or Federal ordinances that violate its values and the free exercise of its religious rights.
Franciscan Alliance is committed to equal employment opportunity.
LEADERSHIP ​​​​
Indianapolis, IN, US, 46237
Full-Time
Never or Rarely
employmentType: Full-Time
Days
Indianapolis
IN
46237
8111 South Emerson Avenue