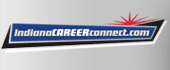 Job Information
Damar Services, LLC

LPN

in

Indianapolis

,

Indiana
Hiring for multiple shifts!
Starting Pay for Overnight and Weekend Shifts: $55,000
Sign-on Bonus for Overnight and Weekend Shifts: $3,000
At Damar Services, our people are remarkable. Our staff are dedicated to serving our clients to achieve remarkable results. We are a diverse team of men and women with a wide range of skills and experiences interested in careers that matter.
We will provide you the training to help you not only provide the best service to our clients, but provide a place where you can fulfill your career ambitions. Along with our competitive benefits, culture of compassion, innovation and fun, Damar Services offers you the opportunity to do remarkable work.
Quick FAQ's:
Where will I be located?
The Licensed Practical Nurse will be assigned to a unit on our main residential campus, located at 6067 Decatur Blvd, Indianapolis, IN 46241.
Where would I work with clients?
All clients receive these services, and are conveniently located on our main residential campus!
What would I be doing?
The Nurse will be responsible for the delivery of medical and nursing services children and young adults served in Damar's residential programs.
Remarkable way you will make a difference...
Follow established health-related procedures and related policies throughout all areas of Damar.

Will adhere to all policies and procedures as defined in the Employee Handbook and Damar Operational Policies and Procedures Manual.

Collect and analyze the client's physical, psychological, environmental, self-care, educational, and anticipated discharge planning needs.

Complete physical and provisional mental health assessments upon admission.

Administration of client immunizations, documentation and tracking.

Administration of TB serum, documentation, and tracking.

Administration and reconciliation of all medications, routine and as needed.

Ensure accurate preparation for administration for all routine and as needed medication for client therapeutic family time visits as needed.

Provide client and staff education, including infection control practices, hygiene, medication side effects and actions, and medication administration and compliance.

Provide client diabetic care and education.

Monitor clients following nursing unit policies and procedures.

Communicate changes in client status (legal, psychiatric, physical, medical) to the attending physician or nurse practitioner.

Communicate and obtain internal and external consents for client medication orders as needed per the physician.

Inform incoming shift of any changes/client needs to promote continuity of care.

Review client medical records for accuracy and ensure that the nursing notes and all documentation clearly reflect current status and client progress.

Collect and document client data for Department of Child Services Passport.

Comply with safety and security policies and procedures, including those regarding accidents and injuries.

Assist with physician assessment: manage and ensure timely follow up and accuracy with transcription of orders.

Adheres to all safety policies and safe work practices.

Performs assessments as needed in a timely manner and sends notifications per policy.

Maintains documentation that is accurate and legible.

Participate in weekly inter-disciplinary team meetings.

Completes and updates mandatory staff training and other licensure related items in a timely manner.

Attends mandatory staff meetings and other meetings as assigned.

Completes incident reports, including reporting any suspected exploitation, abuse, or neglect of a client.

Support internal and external customer service standards.

Takes pride and ownership in Damar's facilities and assigned work areas.

Monthly review of physician's orders (rewrites) and medication administration records for all units.

Clean and defrost refrigerators as scheduled.

Deliver medications to nursing stations from pharmacy.

Audit charts as assigned.

Update passports as assigned.
Rewards you can expect...
Receive world-class training of verbal intervention & physical management techniques

Enjoy Medical, Dental and Vision Insurance options

Receive up to $3,000 a year in Tuition Assistance

Save for your retirement with our 401(k) Plan Participation

Take care of loved ones through our Damar provided Life Insurance and additional voluntary options

Protect your income through Short Term and Long Term Disability Insurance options

Enjoy eligible holidays at home while getting paid with our Paid Holiday plan

Take paid time off for rest and relaxation with our PTO plan
What you need to start...
Must have Indiana nursing license as a Licensed Practical Nurse or Registered Nurse.

One year of experience working with neuropsychiatric or behavioral challenges and/or individuals identifying with
the DD/ID population preferred.
Knowledge of current trends and research in the use of psychotropic medications with individuals with
developmental disabilities preferred.
Minimum age of 21 per licensure requirements.

Valid Indiana driver's license and driving record that meets eligibility requirements of Damar's insurance carrier (for all positions requiring driving).

Must meet and maintain background screening requirements of program(s) assigned to.

No felony convictions or other criminal offenses involving a dependent population.

Successful completion of pre-employment drug screen and physical.
Job Posting Title: LPN
ID: 2020-4269
External Company Name: Damar Services, Inc.
External Company URL: www.damar.org
Street: 6067 Decatur Boulevard