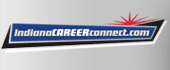 Job Information
The Salvation Army - Metro Division

Lead IOP Counselor

in

Indianapolis

,

Indiana
Overview
Position Summary:
Provide clinical supervision and evaluation of identified staff. Carry a direct service case load. Maintain active certification(s) pertinent to position responsibilities. Assure established CARF standards and requirements are maintained. Responsible for the development and implementation of the individualized treatment plans for each client. Responsible for providing case management services as needed for the assigned consumers. Responsible for maintaining a caseload and conducting individual, family and group counseling as noted in the treatment plan. Teaches educational classes as needed.
Responsibilities
Conduct clinical supervisory sessions with staff providing clinical input and consultation as needed and as an ongoing basis.

Monitor clinical treatment plan reviews and provide clinical input to supervised staff.Assure staff activities, performance and conduct are consistent and in compliance with established standards defined by accreditation requirements, substance abuse treatment, funding sources, professional behavior and The Salvation Army expectations, thus ensuring high quality services beneficial to consumers.

Assure case records: are maintained according to established procedures; complete, accurate and current; orderly and meet established standards.

Assure supervised staff follows established SAHL policies and procedures.

Carry a direct case load sufficient to acquire/maintain certifications.

Provide written documentation of all activities engaged in with consumer, progress toward established goals, and other progress notes and submit to assigned case manager for inclusion in consumer's case records within the

Routinely discuss consumer progress with case manager.

Monitor the performance of department staff, identifying opportunities for educational and professional growth. Facilitate training for all staff members that will expand their knowledge and skill set.

Facilitate consumer visitation per The Department of Child Services guidelines

Enter required information into electronic medical record system.

Teach classes and conduct/facilitate counseling groups as scheduled.

Assist Clinical Director to identify department needs and assist with the hiring process according to established procedures.

Assist in the preparation of grants as requested.

Maintain knowledge in areas of substance abuse and mental health treatment.

Offer suggestions and recommendations for policies, programs and services to the Director of Operations, Executive Director, or Clinical Director.

Participate in established in-service training.

Attend staff meetings, departmental meetings, seminars/conferences, and service training programs as scheduled.

Professionally represent the HLC in-house and in assigned professional meetings/groups outside the center.

Assist in the annual employee performance evaluation process working the Clinical Director

Supervise and instruct student interns as assigned.

Facilitate and build cooperative working relationships with all collateral, referral community agencies and preferred providers within the managed care network, and others as directed by the Executive Director, Director of Operations and/or Clinical Director.

Conduct peer reviews in accordance with CARF regulations (at a minimum of four per month).

Responsible for training and development of Residential Treatment personnel. Articulate the department vision and communicate to staff members

Assist in the preparation of grants as requested.

Ensure department staff coverage. Review and approve any schedule changes via ADP as needed.

Monitor The Department of Child Services (DCS) guidelines and correspondence, ensuring that all documentation is provided to the provider in a timely manner.

Participate in established in-service training, weekly staff meetings and department staff meetings.

Conduct weekly clinical chart audits. Make corrections to Closed Charts on the H:drive and follow up with correction notations accordingly.

Maintain program functioning as guided by Utilization, Quality Assurance and Improvement and contractual guidelines.

Provide coverage in absence of Clinical Director as assigned.

Other duties as may be assigned from time to time including but not limited to: Primary Court and DOC Liaison; DARMHA Super User Certification
Qualifications
Minimum Qualifications: ICAADA certified or working toward certification. Clinical supervisory experience a plus.
Must be willing to work evenings and weekends.
If in recovery, must demonstrate at least two years of sobriety with evidence of emotional and social stability.
Education: Bachelor's degree in social or human service area, and minimum of 1-2 years direct service in substance abuse required.Master's degree in human services or other related field preferred.
Background Checks: Must pass a CPS History Check, a Local Law Enforcement background and The Salvation Army Harbor Light Center background check. Findings may disqualify an individual for this position
Experience: Effective leadership skills. Capable of communicating and interacting with people from various backgrounds with compassion, while applying principles of recovery and clinical practice. Proficient computer skills required.
Certifications: Must have a valid driver's license and maintain The Salvation Army Driver's qualification standard. Licensed Clinical Social Worker (LCSW), Licensed Clinical Addiction Counselor (LCAC), or Licensed Mental Health Counselor (LMHC) preferred.
Skills/Abilities: Ability to speak, write and understand English in a manner sufficient for effective communication with leadership and field personnel.Bilingual and able to read, write, and speak Spanish preferred.
Supervisory Responsibility: Supervise Outpatient services and assigned counselors.
The physical requirements described here are representative of those that must be met by an employee to successfully perform the duties of this job.Reasonable accommodation may be made to enable individuals to perform the essential functions of this job.
Physical Requirements Include: Fluent speaking, hearing and vision ability, and excellent manual dexterity. Lifting, pulling and pushing of materials up to 25 pounds Requires bending, squatting, walking, and may stand for extended periods.
Travel: Position may require occasional travel for training
Working Conditions: Work is performed in a typical office environment. Full-time position; may require some weekend and evening work.
Job LocationsUS-IN-Indianapolis
Job ID2020-14696
of Openings1
CategoryHarbor Light
TypeRegular Full-Time