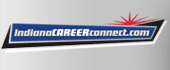 Job Information
Veterans Affairs, Veterans Health Administration

Housekeeping Aid

in

Indianapolis

,

Indiana
Summary
The Richard L. Roudebush VA Medical Center is currently recruiting for multiple Full-time, Permanent, Housekeeping Aids. These positions will be located in the Environmental Management Services (EMS). By Law this position is restricted to Preference Eligible Veterans. Current VA employees that are Preference Eligible Veterans will be given first consideration. Only after all Preference Eligible Veteran applicants are exhausted will other status applicants be considered.
Responsibilities
Incumbent is responsible for all phases of cleaning and special procedures in the scope of environmental sanitation. The Housekeeping Aid duties include, but are not limited to: Sweeping, dusting, mopping, scrubbing, stripping, refinishing, buffing, window and all washing and other related cleaning duties Selecting and preparing the proper cleaning solutions for the various environmental surfaces Operating all types of cord/line and battery powered cleaning equipment, self propelled scrubbing machines, burnishers, stripping equipment, polishers, vacuums, wet vac and spill and "flood" pick up equipment and other electrical equipment Handling soiled linen Collecting and disposing of infectious red-bag wasted, trash and garbage Replenishing soap, towel, tissue dispensers and deodorizing containers Hanging curtains or draperies, terminal cleaning of bed units Making beds, sanitizing furniture and fixtures, and performing other related duties as assigned to keep work areas clean, orderly and attractive. Work Schedule: Various tours of duty including nights, holidays, weekends required. Evening shift- 3:30pm-12:00am, Third shift-11:00pm-7:30am. Additional information will be given during the interview.
Position Description Title/PD#: Housekeeping Aid/03332-A
Relocation/Recruitment Incentives: Not authorized
Requirements
Conditions of Employment
Qualifications
To qualify for this position, applicants must meet all requirements by the closing date of this announcement, 08/13/2020. By Law this position is restricted to Preference Eligible Veterans. Current VA employees that are Preference Eligible Veterans will be given first consideration. Only after all Preference Eligible Veteran applicants are exhausted will other status applicants be considered. EXPERIENCE: A specific length of training and experience is not required, but you must show evidence of training or experience of sufficient scope and quality of your ability to do the work of this position. Evidence which demonstrates you possess the knowledge, skills, and ability to perform the duties of this position must be supported by detailed descriptions of such on your resume. Applicants will be rated in accordance with the OPM Federal Wage System Qualification Standards. SCREEN-OUT ELEMENT: Your qualifications will first be evaluated against the prescribed screen out element, which usually appears as question 1 in the on-line questionnaire. Those applicants who appear to possess at least the minimal acceptable qualification requirement are considered for further rating; those who do not are rated ineligible and are eliminated. The potential eligibles are then rated against the remainder of the Job Elements:
Dexterity and SafetyFollow DirectionsHandle Weights and LoadsReliability And DependabilitySpecial Aptitude - Housekeeping WorkWork Practices Experience refers to paid and unpaid experience, including volunteer work done through National Service programs (e.g., Peace Corps, AmeriCorps) and other organizations (e.g., professional; philanthropic; religions; spiritual; community; student; social). Volunteer work helps build critical competencies, knowledge, and skills and can provide valuable training and experience that translates directly to paid employment. You will receive credit for all qualifying experience, including volunteer experience. Note: A full year of work is considered to be 35-40 hours of work per week. Part-time experience will be credited on the basis of time actually spent in appropriate activities. Applicants wishing to receive credit for such experience must indicate clearly the nature of their duties and responsibilities in each position and the number of hours a week spent in such employment. Physical Requirements/Working Conditions: Moderate to heavy lifting and movement of office furniture, linen and equipment. Must be able to lift and move objects weighing 30-50 pounds and occasionally objects over 50 pounds. Power propelled floor care equipment may weigh up to 1,300 Ibs. Continually walking, standing, bending, and sometimes stretching. Usually works indoors with adequate heat, light and ventilation. When handling trash or infectious waste, in red bags, may work outside and be subject to various changes in temperature and inclement weather. Since work is often accomplished in the immediate vicinity of patients, incumbent must establish satisfactory standard precautions for self and patient protections against infection and promote good patient-employee relations. He/she may be exposed to pathogenic micro-organisms and disagreeable odors. Must function while wearing rubber gloves almost entire work shift. Shift assignment and Duty Station-Incumbent may be assigned to any day, evening or third shift. The duty station assigned will be West Tenth Street or incumbent may be sent to Cold Spring Road Division. Must be available for duty or may be assigned duty on weekends and holidays when required.
Education
Additional Information
Receiving Service Credit or Earning Annual (Vacation) Leave: Federal Employees earn annual leave at a rate (4, 6 or 8 hours per pay period) which is based on the number of years they have served as a Federal employee. VA may offer newly-appointed Federal employee's credit for their job-related non-federal experience or active duty uniformed military service. This credited service can be used in determining the rate at which they earn annual leave. Such credit must be requested and approved prior to the appointment date and is not guaranteed. Special Employment Consideration: VA encourages persons with disabilities to apply, including those eligible for hiring under 5 CFR 213.3102(u), Schedule A, Appointment of persons with disabilities [i.e., intellectual disabilities, severe physical disabilities, or psychiatric disabilities], and/or Disabled veterans with a compensable service-connected disability of 30% or more. Contact the Agency Contact for information on how to apply under this appointment authority via the Selective Placement Coordinator. The Interagency Career Transition Assistance Plan (ICTAP) and Career Transition Assistance Plan (CTAP) provide eligible displaced Federal/VA competitive service employees with selection priority over other candidates for competitive service vacancies. To be qualified you must submit appropriate documentation (a copy of the agency notice, your most recent performance rating, and your most recent SF-50 noting current position, grade level, and duty location) and be found well-qualified (have a final rating of 85 or more) for this vacancy. Information about ICTAP and CTAP eligibility is on OPM's Career Transition Resources website at http://www.opm.gov/policy-data-oversight/workforce-restructuring/employee-guide-to-career-transition/. Placement Policy: The posting of this announcement does not obligate management to fill a vacancy or vacancies by promotion. The position may be filled by reassignment, change to lower grade, transfer, appointment, or reinstatement. Management may use any one or any combination of these methods to fill the position. It is the policy of the VA to not deny employment to those that have faced financial hardships or periods of unemployment. This job opportunity announcement may be used to fill additional vacancies. Veterans and Transitioning Service Members: Please visit the VA for Vets site for career-search tools for Veterans seeking employment at VA, career development services for our existing Veterans, and coaching and reintegration support for military service members. Financial disclosure not required. For more information on the "Who may apply" eligibility requirements, please refer to the OHRM Status Candidates and Other Candidate Definitions document. If you are unable to apply online view the following link for information regarding an Alternate Application.