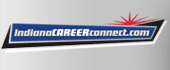 Job Information
Franciscan Health

Hospice Home Health Social Worker

in

Indianapolis

,

Indiana
Hospice Home Health Social Worker
St. Francis Health Network
Franciscan Health
8111 South Emerson Avenue Indianapolis, IN 46205
Call; Days; Holidays; Rotating; Weekends
Part-Time Benefit eligible
Master's Required
WHAT WE NEED
Resourceful, supporting counselors
WHO WE ARE LOOKING FOR
Patients and families receiving home healthcare often need guidance and counseling to help resolve problems and deal with what might be a very different way of life post-illness. Our Social Workers are an important link in our home healthcare team. These are the people who educate staff and families and find needed support and resources.
Are you a good listener? Are you a resourceful problem-solver? Do you enjoy helping others enhance their quality of life? We have a special role that needs your skills.
WHAT YOU WILL DO
Complete initial and ongoing assessments, which include the psychosocial, financial, cultural and emotional patient environment.

Determine social, psychological, cultural and financial situations and the impact on the patient's plan.

Initiate discharge planning with the patient and appropriate others.

Consult with physicians, nurses, case managers and other disciplines regarding patient's progress and any patient issues.

Evaluate the patient's progress and update the plan of care with the patient and caregiver on a regular basis.

Establish a plan of care/service that is realistic and has measurable goals, working with the patient, caregivers, and patient's family.

Document patient assessments and pertinent information in a timely manner.

Collaborate with patient and other healthcare personnel or outside agencies regarding coordination of care.
WHAT IT TAKES TO SUCCEED
Prior Home Health and/or Social Work experience.

Knowledge of healthcare delivery models.

Effectively communicate verbally and in writing.

Basic knowledge of computer software, hardware, and communication devices to perform tasks.

Crises Intervention theory knowledge.

Critically evaluate and analyze information.

Customer service skills.

Deliver patient education under established protocols.

Develop effective relationships with patients, hospital departments, and other external parties.

Handle multiple responsibilities simultaneously.

Understanding of Hospice admission and care criteria and Hospice and Home Health regulations.

Knowledge of various types of insurance.

Maintain composure, even in very difficult situations.

Show sincere interest in others and their concerns.
WHAT WE'RE LOOKING FOR
1-3 Years Experience
License(s): Licensed Clinical Social Workr
Certification(s):
Travel: Up to 75%
EQUAL OPPORTUNITY EMPLOYER
It is the policy of Franciscan Alliance to provide equal employment to its employees and qualified applicants for employment as otherwise required by an applicable local, state or Federal law.
Franciscan Alliance reserves a Right of Conscience objection in the event local, state or Federal ordinances that violate its values and the free exercise of its religious rights.
Franciscan Alliance is committed to equal employment opportunity.
HOME HEALTH & HOSPICE ​​​​
Indianapolis, IN, US, 46205
Part-Time Benefit eligible
Up to 75%
employmentType: Part-Time Benefit eligible
Days
Indianapolis
IN
46205
8111 South Emerson Avenue