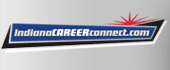 Job Information
UnitedHealth Group

Health Services Coordinator - Field Based in Indiana

in

Indianapolis

,

Indiana
Combine two of the fastest - growing fields on the planet with a culture of performance, collaboration and opportunity and this is what you get. Leading edge technology in an industry that's improving the lives of millions. Here, innovation isn't about another gadget, it's about making Healthcare data available wherever and whenever people need it, safely and reliably. There's no room for error. Join us and start doing your life's best work.
As a Health Services Coordinator, you will work as an extension of the local Market Consultation and provider teams by aligning to geographical regions, medical centers and/or physician practices that manage a high volume of membership.
Primary Responsibilities:
Assisting in the review of medical records to highlight opportunities for the medical staff

Locate medical screening results/documentation to ensure the closure of gaps in care/suspect medical conditions. Will not conduct any evaluation or interpretation of Clinical data and will be supervised by licensed and/or certified staff

Activities may include data collection, data entry, quality monitoring, In Office Assessment submission and chart collection activities

Partner with your leadership team, the practice administrative or clinical staff to determine best strategies to support the practice and our members

Interaction with members via telephone to assist and support an appropriate level of care. This may include making outbound calls to members and/or providers to assist in scheduling appointments, closing gaps in care or chart collection activities

Answer inbound calls from patients and/or providers regarding appointments

Assist members in navigating their network of providers by assisting with follow-up and specialist appointments as needed

Communicate scheduling challenges or trends that may negatively impact outcomes

Optimize customer satisfaction, positively impact the closing of gaps in care and productivity

Manage time effectively to ensure productivity goals are met

Ability to work independently in virtual setting. Ability to problem solve, use best professional judgment and apply critical thinking techniques to resolve issues as they arise

Adhere to corporate requirements related to industry regulations/responsibilities

Maintain confidentiality and adhere to HIPAA requirements

Other duties, as assigned

Generate and analyze weekly/monthly report data to support provider group success & engagement

Regularly review rejected submissions and proactively assist in their resolution.

Assist with large group presentations and training provider office staff on Optum portals

Establish and build strong relationships with both internal team members and provider office staff to foster a collaborative environment.
You'll be rewarded and recognized for your performance in an environment that will challenge you and give you clear direction on what it takes to succeed in your role as well as provide development for other roles you may be interested in.
Required Qualifications:
High School Diploma/GED

2+ years of experience in a healthcare environment with familiarity of medical terminology and clinical issues

2+ years of working experience with ICD-9, ICD 10 and CPT Codes

2+ years of working experience with Microsoft Excel for Analysis, Calculation and Reporting

2+ years of working experience with and knowledge of HIPAA compliance requirements

Willingness and ability to work in the field at least 75% of the time

If you need to enter a work site for any reason, you will be required to screen for symptoms using the ProtectWell mobile app, Interactive Voice Response (i.e., entering your symptoms via phone system) or a similar UnitedHealth Group-approved symptom screener. When in a UnitedHealth Group building, employees are required to wear a mask in common areas. In addition, employees must comply with any state and local masking orders
Preferred Qualifications:
Experience working in a physician, provider, and/or medical office is preferred

EMR and HEDIS knowledge and experience
Soft Skills:
Demonstrated ability to identify with a consumer in order to understand and align with their needs and realities

Demonstrated ability to perform effective active listening skills to empathize with the customer in order to develop a trust and respect

Demonstrated ability to take responsibility and internally driven to accomplish goals and recognize what needs to be done in order to achieve a goal(s).

Demonstrated ability to turn situations around and go above and beyond to meet the needs of the customer

Ability to work in a collaborative team environment

Exceptional written and verbal communication skills

Ability to multi-task and prioritize duties based on customer and business needs

Above average problem-solving skills
UnitedHealth Group is an essential business. The health and safety of our team members is our highest priority, so we are taking a science driven approach to slowly welcome and transition some of our workforce back to the office with many safety protocols in place. We continue to monitor and assess before we confirm the return of each wave, paying specific attention to geography-specific trends. We have taken steps to ensure the safety of our 325,000 team members and their families, providing them with resources and support as they continue to serve the members, patients and customers who depend on us. You can learn more about all we are doing to fight COVID-19 and support impacted communities at: https://www.unitedhealthgroup.com/newsroom/addressing-covid.html
Careers with Optum. Here's the idea. We built an entire organization around one giant objective; make the health system work better for everyone. So when it comes to how we use the world's large accumulation of health-related information, or guide health and lifestyle choices or manage pharmacy benefits for millions, our first goal is to leap beyond the status quo and uncover new ways to serve. Optum , part of the UnitedHealth Group family of businesses, brings together some of the greatest minds and most advanced ideas on where health care has to go in order to reach its fullest potential. For you, that means working on high performance teams against sophisticated challenges that matter. Optum , incredible ideas in one incredible company and a singular opportunity to do your life's best work.(sm)
*All Telecommuters will be required to adhere to UnitedHealth Group's Telecommuter Policy
Diversity creates a healthier atmosphere: UnitedHealth Group is an Equal Employment Opportunity/Affirmative Action employer and all qualified applicants will receive consideration for employment without regard to race, color, religion, sex, age, national origin, protected veteran status, disability status, sexual orientation, gender identity or expression, marital status, genetic information, or any other characteristic protected by law.
UnitedHealth Group is a drug-free workplace. Candidates are required to pass a drug test before beginning employment.
Keywords: ICD- 9, ICD 10, CPT Codes, HIPAA, HealthCare, Healthcare services, Optum, UnitedHealth, hiring immediately
UnitedHealth Group