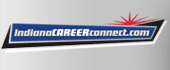 Job Information
Southern Glazer's Wine and Spirits

EHS Manager II

in

Indianapolis

,

Indiana
Job Description
POSITIONSUMMARY :
Southern Glazer's Wine & Spirits (SGWS) is seeking a full-time EHS Manager to serve as the designated safety representative for Indiana coordinating and implementing the SGWS corporate programs as directed by the EHS Sr. Leadership. The EHS Manager reports directly to the VP of Operations for the State. The EHS Manager promotes a positive safety culture while complying with SGWS safety standards and maintaining a safe work environment. This includes conducting training, coaching associates on observed work habits, and performing audits as required by SGWS safety standards. SGWS promotes a Zero-Injury culture.
The EHS Manager is required to maintain accurate daily, weekly, and monthly data metrics to report to onsite operations leadership and corporate leadership. The EHS Manager supports site management's efforts to ensure compliance with all corporate safety program expectations and applicable federal & state laws. The EHS Manager also conducts risk assessments related to jobs performed (Job Hazard Analysis) and new equipment introductions under the direction of EHS Sr. Leadership. In addition, the EHS Manager is responsible for recommending and inspiring change for the Operations Leadership through appropriate risk mitigation measures and safety data analysis
DUTIES AND RESPONSIBILITIES
Promote an injury free culture across thedivision to reduce EHS risks and ensure a safe and compliant work environment

Assurecompliance with all federal, state and local safety, occupational health andenvironmental regulations including implementing the SGWS safety standards andmanagement systems process.

Assess work areas, tasks, equipment andmachinery to observe possible unsafe conditions. Ensure appropriate riskassessments related to jobs performed (Job Hazards Analysis) are conducted andcorrective actions implemented to minimize or eliminate injuries andenvironmental impact.

Conductsafety training and implement proactive programs to mitigate employee injuriesand illnesses e.g. Stretching for safety and Behavioral Based safety programs.

Make OSHA recordability determinations and participateas active member of Workers Compensation and Incident Investigation teams. Assist team members in developing proactivemeasures to target incident reductions in both Workers compensation and AutoLiability.

Investigate and evaluate root causes foroccupational injuries/illnesses, incidents and near misses and maintainrelevant data to drive strategic program decisions. This may include educatingthe line organization with performing incident investigations includingcoaching and counseling.

FacilitateDivision Safety Committee and act as catalyst for assuring corrective actionsare taken for items raised by safety committee members.

Conductfacility safety observations and inspections on a frequent basis e.g. weekly,monthly, annually. Promote hazard identification and make recommendations forcorrective actions.

Maintainunderstanding of business processes and functional interdependencies. Recognizeand escalate, as needed, those issues identified as risks to impact, oropportunities to improve, division performance.

Demonstrate advanced understanding of onlinedata management tools and the OSHA 300 log/injury records process. Perform trend analysis on information,as required.

Workwith Facilities and Operations teams, as needed, providing safety input duringthe planning and execution of engineering and new technology applications toensure that related safeguards are incorporated which meet all applicableregulatory requirements.

Workwith Operations Fleet Safety and DOT compliance teams to ensure compliance withU.S. Department of Transportation regulations.

Coordinatedeployment of environmental procedures, such as HazMat response, SPCC, Tier II,etc. and ensure ongoing compliance with all site environmental regulatorypermits.

Visiteach job site within areas of responsibility to monitor performance and workwith division managers and supervisors to improve performance on a continualbasis in response the risk assessment observations.

Capable to workunder pressure and deal with unexpected challenges in a professional and calmmanner.

Perform otherjob-related duties as assigned.

Qualifications
REQUIRED QUALIFICATIONS
BS/BA in Safety, Health, or relatedscience or a combination of education and experience in the EHS field equivalent to Associates Degree and/or 8-10 years'relevant experience.

Hold the CSP, ASP, CIH, CHMM, OHST,CHST, CSHM, or other recognized EHS credentials, or willing to secure within 3years of hire date.

Working knowledgeof OSHA /EPA regulations and have background in both incident investigation andEHS training.

Working knowledgeof Emergency Response and Risk Mitigation to provide support for emergencypreparedness, response, and business continuity planning efforts.

Ability to interpret and be the main point of contact for OSHAand other federal regulation related responsibilities.

Working knowledge of warehouse equipment operation, includingobtaining Power Industrial Equipment (PIT) Train-the-Trainer certificationwithin 1 year of hire, if not already credentialed.

Mathematicalskills ability to provide leading and lagging indicator metric reports orROI on safety program investments

Effective and proficientcommunication and presentation skills with the ability to lead and/or facilitateteam meetings speak effectively before large groups of employees or customers.

Ability to understand, promote and support Company safety visionusing change management skills and culture shift modeling.

Capable to work under pressure and deal with unexpectedchallenges in a professional and calm manner.

Ability tomaintain confidentiality in matters involving security and/or personnel issuesin the workplace.

First Aid, CPR & AED trained, orability to complete within 1 year of hire date.
PREFERRED EXPERIENCE
8 + years of EHSoperational experience with increasing level of leadership responsibility.

Minimum of 5years of experience developing, implementing, and overseeing EHS and FleetSafety programs.

Previous experience in food & beverage,distribution operations or another fast-paced environment preferred.

Automated andManual work force Distribution Center experience.

Experienceworking with Union and Non-Union associates.

Strong workingknowledge of Worker's Compensation practices and reporting

Workingknowledge of MSOffice products and various other EHS data management systems (Intelex,Gensuite, Eneblon, etc.)

Experience in a fast paced, changing/growingorganization.

Available to work flexible shifts including days,nights, and/or weekends.

Smith System Train-the-Trainercertified or willing to obtain credentials within 1 year of hire.
PHYSICAL DEMANDS
Regularlystands, walks, bends, reaches, lifts and moves intermittently. May requireoccasional pushing, carrying, or pulling up to 20lbs

Ability to maintain high proficiency whileworking in a non-climate-controlled environment.
WORK LOCATION
Must work from StateDistribution Center
ReferenceNumber: IND00000392
Category: Logistics
JobType:
JobIndustry:
Request Priority Protected Veteran Referrals
EOE Protected Veterans/Disability
Southern Glazer's Wine and Spirits