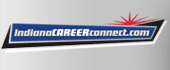 Job Information
Franciscan Health

Clinical Staff Pharmacist

in

Indianapolis

,

Indiana
Clinical Staff Pharmacist
Pharmacy
Franciscan Health
8111 South Emerson Avenue Indianapolis, IN 46237
Days/Evenings; Weekends
Part-Time Benefit eligible
Doctorate Required
WHAT WE NEED
Pharmacists as members of multi-disciplinary care team
WHO WE ARE LOOKING FOR
Our clinical staff pharmacists go beyond accurately filling prescriptions. Our pharmacists are part of a team focused on providing exceptional patient care. We need pharmacists who can also provide advice, who use their knowledge of the patient and disease states to identify and resolve medication-related issues.
Do you take pride in your strong follow-through skills? Are you able to exercise sound judgment? Do you work well as part of a team? Are you good at following protocols and procedures? We have a special place to put your special skills to work.
WHAT YOU WILL DO
Assist purchasing technician in maintaining adequate stock levels of all medications and supplies using the established inventory control procedures.

Communicate and demonstrate the purpose and content of the Formulary system.

Consult with and advise other Healthcare professionals and patients on matters pertaining to selection, procurement, distribution, and safe and appropriate use of medications.

Review prescriptions and medication orders, check for appropriateness and provide information needed to properly and safely administer the medication.

Determine whether extemporaneously prescribed sterile and non-sterile products, not commercially available, should be formulated.

Maintain records such as pharmacy files, inventories, controlled substance records, and registries; ensure records are maintained accurately and in compliance with regulations, policies, and procedures.

Manage the disposition of controlled substances and other dangerous drugs in accordance with legal and regulatory requirements.

Monitor drug therapy regimens for contraindications, drug-drug interactions, drug-food interactions, allergies, appropriateness of drug and dose.

Provide clinical pharmacy services as outlined in approved hospital policies, including but not limited to, pharmacokinetic consults, renal dosing, parenteral nutrition management, anticoagulation management, neonatal/pediatric/geriatric dosing management, route optimization, antimicrobial stewardship, and reviewing medications at transitions of care.

Participate in scheduled in-services, educational presentations, computer based training, and staff meetings in ensure ongoing understanding of and adherence to professional standards, regulatory requirements and organizational policies and practices.
WHAT IT TAKES TO SUCCEED
Prior hospital pharmacy experience.

Adapt and respond quickly to changing priorities.

Coordinate teams and delegate work.

Develop own ways of working effectively and efficiently.

Effectively communicate in writing as appropriate for the needs of the audience.

Highly developed communication skills, successfully demonstrated in effectively working with a wide variety of people in both individual and group settings.

Knowledge of laws, regulations, or policies impacting Federal and State Pharmacy Law.

Lead and coach others.

Maintain composure, even in very difficult situations.

Manage conflict and tactfully handle complaints and difficult situations.

Work independently with minimal supervision.
WHAT WE'RE LOOKING FOR
1-3 Years Experience
License(s):
Certification(s):
Travel:
EQUAL OPPORTUNITY EMPLOYER
It is the policy of Franciscan Alliance to provide equal employment to its employees and qualified applicants for employment as otherwise required by an applicable local, state or Federal law.
Franciscan Alliance reserves a Right of Conscience objection in the event local, state or Federal ordinances that violate its values and the free exercise of its religious rights.
Franciscan Alliance is committed to equal employment opportunity.
CLINICAL PROFESSIONAL ​​​​
Indianapolis, IN, US, 46237
Part-Time Benefit eligible
employmentType: Part-Time Benefit eligible
Days/Evenings
Indianapolis
IN
46237
8111 South Emerson Avenue