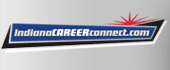 Job Information
Merck

Clinical Safety and Risk Management (CSRM) Medical Associate/Senior Scientist

in

Indianapolis

,

Indiana
Job Description
Position Description:
Clinical Safety and Risk Management (CSRM) Medical Associate/Senior Scientist
Essential function(s) includes, but is not limited to:
Performs primary medical review of serious adverse experience reports and other AE reports of interest to monitor.

Describes the safety profile of assigned products;

Taking an active role in the oversight and development of pharmacovigilance and risk management plans with direction/guidance from the senior CSRM Associate/Physician.

Assists the CSRM physician/management to:

prepare responses to inquiries from health professionals and regulatory agencies regarding adverse experiences reported for our Company's products;

strategizes with safety team recommending appropriate data to respond to queries and analyze data.
Primary activities include, but are not limited to:
In conjunction with the CSRM physician/management, works to expand and apply clinical, pharmacological, and epidemiologic knowledge and information technology skills to managing the safety surveillance for assigned products. Accountable for overall safety profile of assigned products including information from registries and special programs.

Performs safety surveillance review of adverse experience reports as per SOP with the CSRM physician/management in order to assist with the monitoring and description of the safety profile of assigned products and to identify and respond to safety issues.

Works with CSRM physician/management to select and analyze the appropriate data from available IT systems in order to investigate safety issues.

Working with the safety team to delegate appropriate activities related to pharmacovigilance to the scientists and providing medical input as appropriate.

Prepares responses to safety inquiries from health care professionals, regulatory agencies, subsidiary staff and other internal customers in conjunction with the CRM physician/management assigned to the product.

Develops working knowledge of pharmacovigilance and Risk Management Plans; begins to educate stakeholders outside or CSRM about risk management and role of CSRM.

Applies knowledge of safety profiles along with summary and analysis of safety related data in the regulatory documents such as Periodic Safety Update Reports (PSUR), Developmental Safety Update Reports (DSURs) and summaries in support of regulatory filings.

Mentoring and providing guidance to the scientists to conduct literature reviews. Core member of Risk Management Safety Team (RMST).

Represents CSRM on cross functional teams and committees as appropriate.

Assists the CSRM physician/management with the development and evaluation of Risk Management Plans (RMP) and Risk Evaluation and Mitigation Strategies (REMS) for assigned products.

Lead communication and informational efforts to product teams regarding safety evaluation and risk management throughout clinical, submission and post-marketing phases.

With minimal guidance, prepares manuscripts for submission to peer-reviewed journals; may give poster and/or oral presentations on the safety profiles of assigned products at medical conferences.

Participates in the development, implementation and evaluation of standards, processes, metrics and other department initiatives.

Assists in the preparation of manuscripts for submission to peer reviewed journals and gives poster and oral presentations at medical conferences on the safety profile of assigned products.

Assists with the guidance of these documents through the internal clearance and external submission process.
Position Qualifications :
Education Minimum Requirement:
Master's degree in nursing, PharmD, PA or other relevant clinical health related field.
Required Experience and Skills:
Clinically relevant medical experience in the undergraduate or graduate program is essential (e.g . nursing, pharm D, PA, or other relevant clinical health-related field).

At least two years of clinical, pharmaceutical industry or related experience is required.

Excellent writing and communication skills a must. Experience in data analysis or the interpretation of adverse experience information is a plus.
We are a research-driven biopharmaceutical company. Our mission is built on the simple premise that if we "follow the science" that great medicines can make a significant impact to our world. We believe that a research-driven enterprise dedicated to world-class science can succeed by inventing medicine and vaccine innovations that make a difference for patients across the globe.
Who we are …
We are known as Merck & Co., Inc., Kenilworth, New Jersey, USA in the United States and Canada and MSD everywhere else. For more than a century, we have been inventing for life, bringing forward medicines and vaccines for many of the world's most challenging diseases. Today, our company continues to be at the forefront of research to deliver innovative health solutions and advance the prevention and treatment of diseases that threaten people and animals around the world.
What we look for …
In a world of rapid innovation, we seek brave Inventors who want to make an Impact in all aspects of our business, enabling breakthroughs that will affect generations to come. We encourage you to bring your disruptive thinking, collaborative spirit and diverse perspective to our organization. Together we will continue Inventing For Life, Impacting Lives while Inspiring Your Career Growth .
INVENT.
IMPACT.
INSPIRE.
NOTICE FOR INTERNAL APPLICANTS
In accordance with Managers' Policy - Job Posting and Employee Placement, all employees subject to this policy are required to have a minimum of twelve (12) months of service in current position prior to applying for open positions.
If you have been offered a separation benefits package, but have not yet reached your separation date and are offered a position within the salary and geographical parameters as set forth in the Summary Plan Description (SPD) of your separation package, then you are no longer eligible for your separation benefits package. To discuss in more detail, please contact your HRBP or Talent Acquisition Advisor.
Current Employees apply HERE (https://wd5.myworkday.com/msd/d/inst/1422$1533/rel-task/3001$14.htmld)
Current Contingent Workers apply HERE (https://wd5.myworkday.com/msd/d/task/1422$4020.htmld)
US and Puerto Rico Residents Only:
Our company is committed to inclusion, ensuring that candidates can engage in a hiring process that exhibits their true capabilities. Please click here (https://survey.sogosurvey.com/r/aCdfqL [survey.sogosurvey.com]) if you need an accommodation during the application or hiring process.
For more information about personal rights under Equal Employment Opportunity, visit:
EEOC Poster (https://www.dol.gov/sites/dolgov/files/ofccp/regs/compliance/posters/pdf/eeopost.pdf)
EEOC GINA Supplement​
OFCCP EEO Supplement (https://www.dol.gov/ofccp/regs/compliance/posters/pdf/OFCCP_EEO_Supplement_Final_JRF_QA_508c.pdf)
We are proud to be a company that embraces the value of bringing diverse, talented, and committed people together. The fastest way to breakthrough innovation is when diverse ideas come together in an inclusive environment. We encourage our colleagues to respectfully challenge one another's thinking and approach problems collectively. We are an equal opportunity employer, committed to fostering an inclusive and diverse workplace.
Search Firm Representatives Please Read Carefully
Merck & Co., Inc., Kenilworth, NJ, USA, also known as Merck Sharp & Dohme Corp., Kenilworth, NJ, USA, does not accept unsolicited assistance from search firms for employment opportunities. All CVs / resumes submitted by search firms to any employee at our company without a valid written search agreement in place for this position will be deemed the sole property of our company. No fee will be paid in the event a candidate is hired by our company as a result of an agency referral where no pre-existing agreement is in place. Where agency agreements are in place, introductions are position specific. Please, no phone calls or emails.
Employee Status:
Regular
Relocation:
No relocation
VISA Sponsorship:
Travel Requirements:
Flexible Work Arrangements:
Flex Time, Remote Work, Telecommuting, Work Week
Shift:
Valid Driving License:
Hazardous Material(s):
Number of Openings:
1
Requisition ID: R110898
Merck