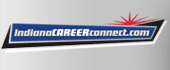 Job Information
Lilly

Clinical Laboratory Sciences (CLS) Vendor Management

in

Indianapolis

,

Indiana
At Lilly, we unite caring with discovery to make life better for people around the world. We are a global healthcare leader headquartered in Indianapolis, Indiana. Our 39,000 employees around the world work to discover and bring life-changing medicines to those who need them, improve the understanding and management of disease, and give back to our communities through philanthropy and volunteerism. We give our best effort to our work, and we put people first. We're looking for people who are determined to make life better for people around the world.
Organization Overview:
At Lilly, we serve an extraordinary purpose. For more than 140 years, we have worked tirelessly to discover medicines that make life better. These discoveries start in Lilly Research Laboratories, where our scientists work to create new medicines that will help solve our world's greatest health challenges.
Purpose:
The Clinical Laboratory Sciences (CLS) organization is responsible for delivering reliable clinical data that enables our business partners and customers to make informed clinical and healthcare decisions. This requires an in-depth understanding of our clinical labs and diagnostic processes; the people that we manage; the functional partners with which we work; the quality standard to which our teams adhere; and the streamlined coordination and communications with our third party providers.
The purpose of the vendor management role is to provide technical leadership and process ownership for the external vendors and the biomarker space.
The broad applications/focus areas for this role include:
Define, document and implement vendor oversight to ensure delivery of sustainable strategic capabilities and ensure clinical trial delivery is consistent and accurate

Apply broad process/technology knowledge to support Lilly staff regarding biomarker processes
This CLS Consultant is expected to function at a high level within the organization to ensure cross-functional coordination between vendors and internal customers, enabling processes to deliver optimal productivity and appropriate capability options. They are also expected to work cross-functionally and globally with all business partners to ensure successful execution with regard to the capability they have responsibility for oversight and facilitation.
Key Responsibilities:
Vendor Relationship Manager
Serve as the primary contact between Lilly and the vendors within the biomarker area to ensure vendor delivery is aligned with Lilly expectations

Define and provide guidance related to the transformation of vendor and Lilly processes (including innovative approaches) to drive the completion of project plans that enable quality, financial and operational efficiency in Lilly clinical trials

Collaborate closely with Procurement on contracts to include, but not limited to, Master Service Agreements inclusive of operations guides for the services being performed

Coordinate strategic and operational governance meetings with vendors

Develop and maintain all tools and templates necessary for vendor process interface and hand-offs between organizations and customers
Vendor Oversight
Develop, document and implement vendor oversight and assessment processes

Assist as needed in Vendor Quality audits

Work cross functionally to ensure vendor oversight and delivery

Work with Quality, Procurement, Clinical Development, and other areas as needed to prepare and coordinate required documents for vendor services and processes

Accountable for communication with management, customers, and vendors to relay critical issues and improve processes and capabilities

Develop, track, share and maintain TPO performance metrics
Internal & External Engagement
Provide expertise and consultation relating to biomarker needs, including but not limited to, clinical planning, operational feasibility and protocol development

Continually seek to implement means of improving processes to reduce cycle time and decrease work to maximize the return on investment and communicate these improvements within CLS as well as across organizational boundaries

Represent area of expertise at external symposia, workshops and regulatory events

Lead training (departmental staff, Affiliate, Investigator, Study Coordinators, CRO, etc.) as needed

Represent CLS in functional, cross-functional and corporate initiatives

Lead external committees related to the CLS technical area supported

Understand the confidential nature of company information and take vital steps to ensure its protection. This includes understanding various aspects of Privacy as it relates to the data managed within Clinical Data Flow and Technology.
Basic Qualifications:
Bachelor's degree

At least 5 years of experience in clinical research or central laboratory experience
Additional Skills/Preferences:
Advance Degree

Strong knowledge of global internal, external and regulatory requirements/expectations for specific domain supported

Demonstrated skill and experience in managing alliances with outside partners (for example CROs, Patient Recruitment Management, Alliance Partners), including strong negotiation skills

Demonstrated ability to communicate and influence external strategies of technology vendors, TPOs, CROs and/or standards related organizations across different geographies and culture

Sourcing experience including TPO relationship management, oversight, preparation/management of bids, contracts and supporting contractual documents

Project management experience

Working knowledge of laboratory regulations and certifications

Working knowledge of Immunohistochemistry, anatomical pathology, NGS, and other biomarker assays

Strong quality background

Demonstrated problem solving, attention to detail and result oriented behaviors in a fast-paced environment.

Strong communication skills

Passionate about improving technological solutions using new and emerging technologies

Ability to balance multiple activities, prioritize and manage ambiguity

Demonstrated exemplary teamwork/interpersonal skills
Additional Information:
Domestic and International travel may be required
Eli Lilly and Company, Lilly USA, LLC and our wholly owned subsidiaries (collectively "Lilly") are committed to help individuals with disabilities to participate in the workforce and ensure equal opportunity to compete for jobs. If you require an accommodation to submit a resume for positions at Lilly, please email Lilly Human Resources ( LillyRecruitingCompliance@lists.lilly.com ) for further assistance. Please note This email address is intended for use only to request an accommodation as part of the application process. Any other correspondence will not receive a response.
Lilly is an EEO/Affirmative Action Employer and does not discriminate on the basis of age, race, color, religion, gender, sexual orientation, gender identity, gender expression, national origin, protected veteran status, disability or any other legally protected status.
At Lilly we strive to ensure our employees are part of a team that cares about them and our shared purpose of making life better for those around the world. How do we do this? We continue to look for ways to include, innovate, accelerate and deliver while maintaining integrity, excellence and respect for people.​ We hope that you seek to join us on our journey as we create medicine and deliver improved outcomes for patients across the globe!
#WeAreLilly
Lilly