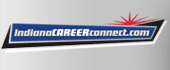 Job Information
KBR

Child Youth Behavioral Counselor

in

Indianapolis

,

Indiana
Title:
Child Youth Behavioral Counselor
Child Youth Behavioral Counselor
We are building our TEAM focusing on PASSION, TRUST, and SUSTAINABILITY. Do these traits resonate with you if so, JOIN US!!!
KBR maintains a highly qualified workforce to help care for service people and astronauts. We attract the best minds in the world because our expertise thrives on creativity, resourcefulness and collaboration. That is how we supply our clients with cutting-edge solutions and services.
The Child Youth Behavioral Counselor (CYB), herein referred as CYB(s), are licensed child counselors and social workers who provide non-medical counseling services to military service members children and their families. This program is was designed as necessity to support our men and women in the front lines along with their families. Non-medical counseling is supportive in nature and addresses: conditions of living; life skills; improving relationships at home and at work; stress management; adjustment issues, such as those related to returning from deployment; marital problems; parenting, and fear, grief and loss. Counseling modalities consist of individual children, family, and groups.
Locations: This project will support military installations in all 50 states, the District of Columbia, United States (U.S.) territories and the commonwealths, and over 25 countries globally.
Types of Center Support:
Child development centers.

School and youth camps.

Embedded in military units.

Pediatric clinics (example: HealthySteps pilot program).
These opportunities are for rotational assignments 9-12 months, on-demand (short- term need) and Surge (30 – 180 days) in the locations specified above
Candidates must have unrestricted counseling or social work license in the state where the job is located.
These positions are contingent upon contract and position award.
Roles and Responsibilities:
Provides face-to-face, non-medical counseling to military service members children and their families and makes appropriate referrals to military and community resources according to the needs of military service members children and their families.

Ability to work independently to develop, implement, and evaluate safety and intervention plans to meet individual and family needs.

Self manages daily schedule aligned with the needs of military service members children and their families focusing on full daily commitment in accordance with MFLC mission,

Consults with military command and installation service providers as requested.

Consults with teachers, CDC providers, parents, and children regarding disruptive class behaviors.

Provides support to teachers, families, and students regarding deployment and reintegration.

Interacts with children and parents from the larger military community and Child and Youth Services (CYS), during special events, parent groups, and center activities (such as weekend basketball or soccer at the youth center).

CYB MFLCs providing support for children of any age working in early childhood settings for 12-month assignments (IAW contract period of performance). The CYB-MFLC would serve primarily to provide services for staff and parents and require a certification or additional training as an Early Childhood Mental Health Consultant.

CYB MFLCs working with children/youth for 12-month assignments, with a 12-month extension (IAW contract period of performance).

CYB MFLCs serving in schools for an average of nine-month assignments (based on local school calendars).

CYB MFLCs working with children/youth at summer camps or camps during school breaks on assignments that are one or two weeks in duration.

Partners with and augments activities of Service Family Centers, Guard and Reserve programs (including Inter-Service Family Assistance Committees), unit family support staff officers, and other programs and services to build coalitions and connect Federal, state, and local resources and non-profit organizations to support Active Duty, Guard and Reserve families.

Provides approved training and education programs.

Tracks services performed and referrals made using appropriate reporting system.

Provides MFLC response to critical incidents, surge and on demand events, and special requests as directed by the POC and approved by the OSD program manager.

Manages duty to warn and mandatory reporting situations according to DOD protocol.

Communicates with supervisors to share information regarding trends and issues at their assigned installation.

Participates in regular in-service/training, Quality Improvement committees, or other contract activities as assigned.
Minimum Required Skills, Education, Experience & Abilities:
Must be a U.S. Citizen and must speak fluent English, additional languages (e.g. Spanish) preferred.

Master's degree from an accredited graduate program in a mental health related field such as social work, psychology, marriage/family therapy, or counseling.

Must hold and maintain a valid unrestricted counseling license or certification from a state, the District of Columbia, a U.S. territory or commonwealth that grants authority to provide counseling services as an independent practitioner in their respective fields. Candidate must be licensed in the state that the position is located. Typical licenses include LPC, LCSW, LMFT, LCPC, LMHC.

Experience and qualifications working with children in the identified age of the participants in the assigned youth programs, such as Child Development Centers (CDCs), schools or camps.

Candidate must demonstrate counseling competence preceding their employment with the MFLC CYB program.

An understanding of the military lifestyle and working with military family members

Working knowledge of military, state, federal, and local laws and resources.

Experience working with Family programs and/or advocacy services, military or civilian social service agencies.

Ability to work with military and civilian medical, social service, law enforcement, and legal personnel on behalf of service members and their families.

Develop trusting helping relationships and work effectively with individuals and families from diverse racial, ethnic, and socioeconomic backgrounds.

Experience in intervening during crises using sound professional judgment, ethical practice, and common sense.

Proficient in Microsoft Office software applications including Word, Excel, Access, PowerPoint and Outlook.

Preferred clearance Secret or able to achieve Secret Clearance eligible
Physical Activity:
This position must be able to lift 25 lbs and interact in military unit activities with military members, such as physical training and military exercises.

Physically support summer camp activities such as bike riding, canoeing, and hiking.
Background/Security Clearance Requirements:
Individuals in this position will be subject to government-sponsored background checks and are subject to a government security investigation. Counselors must meet and maintain eligibility requirements for military installation access. All CYB-MFLCs shall undergo a background check in accordance with the latest version of DOD No. 1402.05, Criminal History Background Checks on Individual in Child Care Services.
Scheduled Weekly Hours:
40
KBR is an equal opportunity employer. All qualified applicants will receive consideration for employment without regard to race, color, religion, disability, sex, sexual orientation, gender identity or expression, age, national origin, veteran status, genetic information, union status and/or beliefs, or any other characteristic protected by federal, state, or local law.
KBR is a global provider of differentiated professional services and technologies across the asset and program lifecycle within the Government Solutions and Energy sectors. KBR employs approximately 38,000 people worldwide (including our joint ventures), with customers in more than 80 countries, and operations in 40 countries, across three synergistic global businesses:
Government Solutions , serving government customers globally, including capabilities that cover the full lifecycle of defense, space, aviation and other government programs and missions from research and development, through systems engineering, test and evaluation, program management, to operations, maintenance, and field logistics
Technology Solutions , featuring proprietary technology, equipment, catalysts, digital solutions and related technical services for the monetization of hydrocarbons, including refining, petrochemicals, ammonia and specialty chemicals, as well as inorganics
Energy Solutions , including onshore oil and gas; LNG (liquefaction and regasification)/GTL; oil refining; petrochemicals; chemicals; fertilizers; differentiated EPC; maintenance services (Brown & Root Industrial Services); offshore oil and gas (shallow-water, deep-water, subsea); floating solutions (FPU, FPSO, FLNG & FSRU); program management and consulting services
KBR is proud to work with its customers across the globe to provide technology, value-added services, integrated EPC delivery and long term operations and maintenance services to ensure consistent delivery with predictable results. At KBR, We Deliver .
KBR