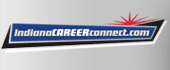 Job Information
Community Health Network

Certified Registered Nurse Anesthetist (CRNA)

in

Indianapolis

,

Indiana
Certified Registered Nurse Anesthetist (CRNA)
Job Ref
2002554
Category
Advanced Practice Providers
Job Family
CRNA
Department
OB Anesthesia
Schedule
Full-time
Facility
Community Hospital North
7150 Clearvista Drive
Indianapolis, IN 46256
United States
Shift
Variable
Hours
1.0 FTE: 12, or 24 hr shifts available + weekend rotation
Job Description
This CRNA will join an employed group of over 1,000 providers within Community Physician Network. This employed CRNA will join our CRNA team members to provide obstetrical anesthesia at Community Hospitals in Indianapolis, IN.
Highlights
Minimum of three (3) years' experience as an OB CRNA is required

Proficiency in epidural, spinal and general anesthesia, & post-operative pain management.

Flexible scheduling of 12, and/or 24 hour shifts

In-house OB Call

Consistent and consecutive employment or training history

Opportunity to practice independently among the employed OB Anesthesia CRNA team members

Strong communication skills and interpersonal skills are essential

Competitive salary and benefits package
Licensure & Certification
Educational background consistent with requirements for licensure and certification within the state of Indiana.
About Us
Ranked among the nation's most integrated healthcare systems, Community Health Network is guided by a simple mission: "Deeply committed to the communities we serve, we enhance health and well-being." We fulfill this mission by making exceptional health care easy to access, as well as by involving ourselves deeply in the well-being and quality of life of the communities that gave birth to our network nearly six decades ago. Our organization's values are represented by the acronym PRIIDE: Patients First, Relationships, Integrity, Innovations, Dedication, and Excellence. These values drive the work we do every day and the attitude we bring to every task.
Site Description
With an appealing blend of big-city amenities, cosmopolitan style, small-town affordability and communities which boast top notch school systems, the Indianapolis area is consistently ranked nationally among the best places to live. Indiana is also consistently ranked one of the top 5 provider friendly states.
For more information, contact:
Anna Eifrid, Network Provider Recruiter
Phone: 317-621-1282 | Email: AEifrid@ecommunity.com
Community Health Network complies with applicable Federal civil rights laws and does not discriminate on the basis of race, color, national origin, age, disability, or sex. Community Health Network does not exclude people or treat them differently because of race, color, national origin, age, disability, or sex.
Community Health Network