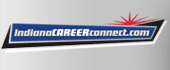 Job Information
Indy Gov

Case Manager- Re-Entry Program & Drug Treatment Program

in

Indianapolis

,

Indiana
Case Manager- Re-Entry Program & Drug Treatment Program
Print (http://agency.governmentjobs.com/indianapolis?jobID=3030191&sharedWindow=0)
Case Manager- Re-Entry Program & Drug Treatment Program
Salary
$35,075.00 Annually
Location
City County Building, IN
Job Type
Full Time
Department
Marion County Circuit and Superior Courts
Job Number
7
Closing
4/23/2021 8:00 AM Eastern
Position Summary
To aid clients in accessing services ordered by the court program and ancillary services. The incumbent must monitor client participation and progress relevant to court- ordered programs and assists clients in developing resources for use following discharges. The incumbent is responsible for communicating client progress and participation to the proper court agency.
Position Responsibilities
Conduct intake interviews.
Assess client needs and refer clients to appropriate services.
Maintain accurate and organized records of client contact and referrals consistent with agency policies, reporting requirements and confidentiality.
Monitor and document client progress toward goals of treatment plans.
Communicate client progress and compliance to Judge or Coordinator of Drug Treatment Plan.
Assist other staff members in duties essential to the operations of the court program.
Qualifications
Bachelor's degree in Criminal Justice or Human Services (Social Work, Psychology, Sociology) required, with up to three (3) years experience in these fields preferred. Knowledge of community resources within the human services field. Ability to maintain ethical and professional behavior when working with diverse populations or populations at risk. Excellent communication skills, both written and verbal, and proven computer skills are essential.
Must be a resident of Marion County.
Bi-Lingual Spanish skills a plus.
This position is a grant-funded position.
To apply: email resume to Jeffrey Yanis at jeffrey.yanis@indy.gov by Friday, April 23, 2021.