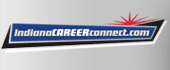 Job Information
Lilly

Advisor - Global Regulatory Affairs, Oncology

in

Indianapolis

,

Indiana
At Lilly, we unite caring with discovery to make life better for people around the world. We are a global healthcare leader headquartered in Indianapolis, Indiana. Our 39,000 employees around the world work to discover and bring life-changing medicines to those who need them, improve the understanding and management of disease, and give back to our communities through philanthropy and volunteerism. We give our best effort to our work, and we put people first. We're looking for people who are determined to make life better for people around the world.
The Lilly Global Regulatory Affairs (GRA) oncology team provides strategic drug development, submission and registration support to the Lilly oncology business. The GRA oncology regulatory advisor works within this team and serves as the regulatory scientist lead for the business and the regulatory science interface with the FDA and Health Canada for oncology development programs and products. The primary goals for this role is to provide leadership to speed drug development and gain market authorization approvals with product labeling that accurately reflects the scientific and medical evidence. This is key leadership role for the development teams and the global regulatory affairs function.
Regulatory and Scientific Expertise in Oncology Drug Development and Product Support
Provide high quality, timely and decisive regulatory advice that enables business partners to make well-informed decisions on development, product lifecycle planning and business development (due diligence)

Collaborates with PRA and GPO-RWE for the success of the pricing and access strategies through influencing what data is needed and how it is collected on development or product lifecycle planning

Communicate the regulatory impact on proposed product development plans

Review and approve regulatory strategy documents by leveraging the knowledge from FDA meetings, and regulatory trends. Integrate information from the external environment, product specific regulator advice, and other public information (i.e. Advisory Committees) to develop robust regulatory strategies.

Review, identify, and approve key regulatory strategy aspects in external documents such as Dear HCP letters, press releases, and IR communications.

Generate regulatory documents for medium to high complexity submissions. Ensure the regulatory document contains appropriate data/information and is written clearly to articulate Lilly's position. Approve documents that support the single process map gates and review analysis of how documents relate to regulatory strategy.

Pursue a clear understanding of the needs and wants of the regulator and incorporate into regulatory strategies.

Execute high quality communications demonstrated through interactions with FDA, Health Canada and internal customers to articulate and ensure understanding of the regulatory strategy and complex issues. Accountable for communications to the regulator, product teams, and GRA management. Assess products risks to effectively communicate the regulatory probability of success to set appropriate internal expectations.

May serve as global regulatory coordinator. Must share information and regulatory knowledge with others.

Monitor upcoming and recent approvals of competitive development programs/plans. Serve as an internal SME for regulatory guidance documents within and outside of business unit focus.

Communicate risks regarding right to operate with the development teams and regulatory management

Anticipate and resolve key technical, operational, and strategic issues that have the ability to impact the MDU function or the development team.

Determine and communicate submission and approval requirements

Act as a regulatory technical/strategic leader in a crisis/ issue management team, as needed

Actively seeks to deepen regulatory knowledge through constant learning and identifying gaps in expertise
Lead/Influence/Partner
Build, maintain, leverage and cultivate relationships with internal/external customers, Health Canada, team members, and partner companies as appropriate.

Drive solutions to ensure success of high priority and complex molecules in development.

Create, lead and constructively challenge teams to reach robust solution by encouraging open discussions on issues

Partner with FDA and Health Canada project managers and regulatory reviewers to carefully prepare for and organize meetings, teleconferences and other communications, including requests for advisory comments.

Maintain regulatory accountability for the strategy and for the communications with the agency.

Demonstrate leadership in ensuring the success of our business partnerships, identifying and delegating tasks as appropriate

Serve as the regulatory regional leader and mentor for GRA-NA (US and Canada)

Participate in forums that share regulatory information across GRA components
Minimum Qualification Requirements:
Advanced scientific degree (i.e. PhD, MD, PharmD) OR

Bachelors with at least 5 years of relevant industry related drug development and /or regulatory affairs experience.
Other Information/Additional Preferences:
Knowledge of FDA and Health Canada procedures and practices across Review Divisions and awareness of evolving regulatory reform initiatives.

Demonstrated deep knowledge of the drug development process, Lilly regulatory/business strategies and plans required

Demonstrated ability to assess and manage risk in a highly regulated environment

Demonstrated strong written, spoken and presentation communication

Demonstrated negotiation and influence skills

Demonstrated attention to detail

Demonstrated effective teamwork skills; able to adapt to diverse interpersonal styles
Other Information/Additional Preferences:
Remote work until post-COVID

Travel expected 10 – 15% (Post-COVID-19)
Eli Lilly and Company, Lilly USA, LLC and our wholly owned subsidiaries (collectively "Lilly") are committed to help individuals with disabilities to participate in the workforce and ensure equal opportunity to compete for jobs. If you require an accommodation to submit a resume for positions at Lilly, please email Lilly Human Resources ( LillyRecruitingCompliance@lists.lilly.com ) for further assistance. Please note This email address is intended for use only to request an accommodation as part of the application process. Any other correspondence will not receive a response.
Lilly is an EEO/Affirmative Action Employer and does not discriminate on the basis of age, race, color, religion, gender, sexual orientation, gender identity, gender expression, national origin, protected veteran status, disability or any other legally protected status.
At Lilly we strive to ensure our employees are part of a team that cares about them and our shared purpose of making life better for those around the world. How do we do this? We continue to look for ways to include, innovate, accelerate and deliver while maintaining integrity, excellence and respect for people.​ We hope that you seek to join us on our journey as we create medicine and deliver improved outcomes for patients across the globe!
#WeAreLilly
Lilly