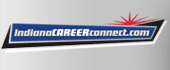 Job Information
Indy Gov

Adoption Counselor- Part-time

in

Indianapolis

,

Indiana
Adoption Counselor- Part-time
Print
Apply
Adoption Counselor- Part-time
Salary
$28,620.80 Annually
Location
Animal Care and Control, IN
Job Type
Part-time Limited Benefits
Department
Animal Care Services
Job Number
05549
Position Summary
Position is responsible for overseeing and executing all aspects of the adoption program. In addition, will work with the transfer of animals to rescue groups and other shelters. Will also coordinate the spay/neuter appointments of adoptive animals, foster care program, offsite adoptions and special events.
Position Responsibilities
Processes adoptions including adoption applications and surveys. This includes the entire adoption process from matching, application to approval and discharge.
Interacts with the animals and talks with prospective adopters to make the best possible match.
Counsels owners with pets and those pets up for re-adoption and assist owners with alternatives.
Follows up on adoptions after an animal has been placed.
Acts as point of contact with rescue groups and shelters for animals.
Educates and communicates with potential adopters in nutrition, care, feeding and socialization of animals.
Produces and maintains proper records, reports and statistics with regards to the adoption program.
Works with animal care technicians supportively and collaboratively in behavior assessments and health screenings on incoming animals to include the decision making process of approval or denial for acceptance into the adoption program.
This list of duties and responsibilities is not intended to be all-inclusive and may be expanded to include other duties or responsibilities that management may deem necessary from time to time.
Qualifications
High school graduate or Equivalent required. Two (2) years of working with public or volunteer experience preferred. Prior experience working with animals a plus, but not required, but must be able to be comfortable around animals. Must be able to communicate with culturally diverse staff and display professional and courteous manner at all times. Ability to lift and move objects and animals up to 50 pounds for short distances, may have to humanly restrain animals when necessary.
Independent Judgment
Position requires knowledge of established policies and procedures which controls the incumbent's actions. Independent judgment is utilized requiring knowledge of specialization and the organization to interpret and apply policies, in addition to general supervision.