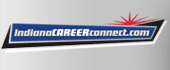 Job Information
Damar Services, LLC

ABA Therapist $15 - $17

in

Indianapolis

,

Indiana
No formal experience required!
Schedule: Monday-Friday 8:00am-4:00pm
ABA Therapist
Remarkable People — We Are a Remarkable Team
ABA Autism Services by Damar combines the long-term experience and expertise of Damar Services with cutting-edge Applied Behavior Analysis (ABA) approaches to offer a solution to families facing the challenges of raising a child with autism.
While many nonprofit and for-profit businesses offer ABA services, only ABA Autism Services by Damar can back its services with the experience and expertise of an organization that has been serving people with developmental challenges and autism for more than 50 years.
We are currently seeking a Full-Time talented, motivated and detail oriented ABA Therapist to join our highly skilled team. This person will be responsible for performing a variety of duties related to verbal behavior, behavior modification, treatment plan implementation, data collection and intervention in individual treatment of clients.
An ABA Therapist is also responsible for providing direct support to individuals diagnosed with autism and assists the treatment team, including the Program Manager, Program Director and Director of ABA Services and other members as designated, in the evaluation of clinical services.
Quick FAQ's:
What is ABA (Applied Behavior Analysis)?
Behavior analysis focuses on the principles that explain how learning takes place. Positive reinforcement is one such principle. When a behavior is followed by some sort of reward, the behavior is more likely to be repeated. Through decades of research, the field of behavior analysis has developed many techniques for increasing useful behaviors and reducing those that may cause harm or interfere with learning. Applied behavior analysis (ABA) is the use of these techniques and principles to bring about meaningful and positive change in behavior.
Where are you located?
We have three clinics total. One is located in Avon, one is on the Southwest side of Indianapolis (near the airport), and one is located on the Northeast side of Indianapolis (Fall Creek).
Where would I work with clients?
We are a majority clinic based program, so you would work with clients at one of our three clinics.
What would I be doing?
Our ABA Therapists follow ABA therapy techniques in specialized, client based sessions in order to successfully reach goals per the client's behavior plan.
NDHP123
Remarkable way you will make a difference...
Provides direct services to children diagnosed with Autism in an ABA setting, using the principles of Applied Behavior Analysis.

Maintains neat, chronological documentation of all goals and behaviors.

Provide crisis intervention as necessary.

Interacts professionally with parents, school, medical personnel, and others using only excellent interpersonal and customer service skills.

Keep abreast of current treatment technology, literature, practices, and regulations.

Ensures that the agency meets its quality improvement, evaluation and reporting requirements.

Respects the culture, diversity and rights of all clients, their families and the community.
Rewards you can expect...
Receive world-class training of verbal intervention & physical management techniques

Opportunity to promote within 6 months

Enjoy Medical, Dental and Vision Insurance options

Receive up to $3,500 a year in Tuition Assistance

Save for your retirement with our 401(k) Plan Participation

Take care of loved ones through our Damar provided Life Insurance and additional voluntary options

Protect your income through Short Term and Long Term Disability Insurance options

Enjoy eligible holidays at home while getting paid with our Paid Holiday plan

Take paid time off for rest and relaxation with our PTO plan
What you need to start...
High School Diploma or equivalent required. Bachelor's degree preferred.

Must obtain Registered Behavior Technician (RBT) Certification as outlined by the Behavior Analyst Certification Board (BACB) within 60 days of initial hire.

ABA therapy experience and/or experience working with children with autism is preferred but not required.

Minimum age of 18

Valid Indiana driver's license and driving record that meets eligibility requirements of Damar's insurance carrier.

Must be flexible and willing to work at any of the Damar ABA facilities.

Successful completion of pre-employment drug screen and physical.

Must meet background screening requirements of program(s) assigned to
Physical Demands
Physical: Primary functions require sufficient physical ability and mobility to work in an office setting; to stand or sit for prolonged periods of time; to occasionally stoop, bend, kneel, crouch, reach, and twist; to lift, carry, push, and/or pull light to moderate amounts of weight (up to 35lbs); to operate office equipment requiring repetitive hand movement and fine coordination including use of a computer keyboard; to travel to other locations using various modes of private and commercial transportation; and to verbally communicate to exchange information.
Vision: See in the normal visual range with or without correction.
Hearing: Hear in the normal audio range with or without correction.
Job Posting Title: ABA Therapist $15 - $17
ID: 2020-4654
External Company Name: Damar Services, Inc.
External Company URL: www.damar.org
Street: 6067 Decatur Boulevard