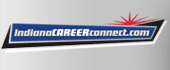 Job Information
Goodwill Industries of Michiana, Inc.

WDS Nurse-Family Partnership Supervisor Full Time (40 hours) St Joseph, LaPorte and Elkhart counties

in

Indiana
WDS Nurse-Family Partnership Supervisor Full Time (40 hours) St Joseph, LaPorte and Elkhart counties - IN
WDS Nurse-Family Partnership Supervisor Full Time (40 hours) St Joseph, LaPorte and Elkhart counties
13-Oct-2020 to 11-Dec-2020 (EST)

IN, USA

Salary

Full Time
Store Discount, Vacation, Holidays, Insurance, Tuition Reimbursement & Retirement Savings Options
Job Objective:
Nurse-Family Partnership (NFP), a maternal-child, home-visiting program, strives to provide support and education by partnering a highly skilled registered nurses with an at-risk first-time pregnant mother through pregnancy in order to positively impact pregnancy outcomes, specifically prematurity and low birth weight. Following delivery and throughout the child's first two years of life, the registered nurse supports the new mother and her family as a mentor to promote healthy child growth and development, help reduce child abuse and/or neglect and support them in reaching their goals. A team of no more than eight nurse home visitors and additional NFP staff are supported by a Nurse Home Visitor (NHV) Supervisor. For more information go to www.nursefamilypartnership.org .
NFP is an evidence-based, community-health program with over 40 years of proven outcomes showing significant improvements in the health and lives of first-time moms and their children living in poverty. The NHV Supervisor provides supervision, support, and direction to the nurse home visitor (NHV) as they support the first-time mother through the emotional, social, and physical challenges often faced in preparation for a healthy birth. The NHV Supervisor supports the NHV in replicating the NFP model in complete fidelity, focusing on low-income, first-time mothers who voluntarily enroll as early as possible with nurse home visits, ideally beginning by week 16 of the pregnancy. The NHV Supervisor provides a long-term commitment to supporting the NHV as the nurse and their clients make a two and one-half year commitment to each other, plan around 60 home visits, and work together to develop goals for the client's growth and individual needs. The NHV Supervisor reviews NHV documentation on a routine basis for accuracy and auditing purposes to ensure performance outcomes are achieved. The NHV Supervisor provides an opportunity to build and maintain a therapeutic relationship with the NHV in hourly, weekly one-to-one reflective supervisory meetings by utilizing motivational interviewing skills. Every four months, the NHV Supervisor will conduct a joint observational visit with the NHV to support the NHV in his/her professional growth and development of the NFP Standards and Proficiencies. The NHV Supervisor may work as the team's Outreach Coordinator or in collaboration with the team's Outreach Coordinator to establish community partnerships that may lead to opportunities for referrals or funding. The NHV Supervisor is responsible for the development, implementation, and sustainment of their site's Community Advisory Board (CAB). The NHV Supervisor is aware of all contracts, grants, and budgets associated with their team and has keen understanding of the elements associated with them.
Essential Job Functions:
Knows and understands the Goodwill Mission: "Strengthen communities by empowering individuals and families through education, training and job placement."

Recruit, hire and retain qualified, competent, and effective nurse home visitors and additional team support members.

Ensure that all team members, including the NHV Supervisor, attend all required NFP education as outlined in the contract with the Nurse-Family Partnership National Service Office and as specified by the Director.

Assess knowledge and skills of the NHV. Support staff in identifying strengths and/or areas of improvement. Develop strategies to optimize strengths and address areas of improvement.

Provide adequate orientation, professional development opportunities and study time to remediate areas of improvement.

Provide oversight of the referral and enrollment process.

Monitor NHV caseload and capacity. Provide continuous support during the caseload ramping up process. Address deficiencies and assess for improvement using a strengths-based approach.

Ensure adequate client coverage when the NHV and additional team members are on leave.

Provide useful developmental feedback, identify performance issues (if any); develop and

implement a plan to resolve issues using a therapeutic approach.

Build confidence in and support of the NFP model elements for all team members but especially for the NHV using a theory-based approach.

Conduct team member annual performance review in collaboration with the Director.

Review and approve timesheets, vacation requests, sick time, and leave of absence in collaboration with the Director.

Conduct disciplinary actions, as indicated, in collaboration with Director.

Reports to the Director of Nurse-Family Partnership of Northern Indiana.

Budget, Contracts, and Collaborations

Participate in the preparation and monitoring of the budget to ensure appropriate use of funds in collaboration with the Director.

Expend budgeted funding to ensure compliance with fidelity to NFP model and contract agreements.

Participate in the review of all team contracts, grants, and budgets and apply to practice.

Assist with legislative actions that affect maternal-child funding opportunities.

Participate on community collaboratives and coalitions that provide support to the mission and vision of NFP.

Community Awareness, Support and Referrals, and Referral Systems

Develop, implement, and sustain the team's community advisory board (CAB) and meetings.

Oversee the development and maintenance of community referral sources.

Develop and implement innovative and creative workflow processes.

Ensure the team is provided adequate infrastructure of space, computers, furniture, phones, etc. Reassess for improvement as needed.

Assist with development of community outreach materials (marketing) in collaboration with Outreach Coordinator or other team member and Goodwill of Michiana, Inc., Marketing team.

Oversee supply chain program for the team, including all intake and distribution of client support items and routine office supplies.

Provide direction to administrative assistant(s); ensure all NFP collateral is ordered in a timely manner, organized and available for use.

Support the Goodwill Maternal Family Support Facilitators and the Goodwill Graduate Program. Ensure collaboration between NHV and Facilitator.

Support the Goodwill Doula Program. Ensure collaboration between the NHV and doula.

Quality Improvement and Evaluation

Ensure timely and accurate data input through the contracted electronic documentation program.

Utilize web-based data reports and other reports available to assist with quality improvement.

Interpret reports and deliver data in a meaningful manner to team members to promote leadership and ownership in the success of the program.

Collaborate with the Data Administrator to provide reports to all requestors as requested in a timely manner.

Implement quality improvement strategies, based upon local and national NFP data, per contract requirements.

Review quarterly reports with local leadership, to discuss successes and/or strategies for meeting goals.

Assess staff development needs; compare available data to structure appropriate continuing education and guidance of staff.

Evaluate agency interventions and outcomes as a part of the QI process.

Create and Maintain NFP Culture

Develop and maintain relationships based on trust, support and growth with all team members, leadership, partners at Goodwill Industries of Michiana, Inc., community members, and as well as with our NFP National Service Office representatives and Nurse consultant.

Ensure that supervision of nurse home visitors utilize principles and concepts of motivational interviewing, coaching and reflective practice (modeling therapeutic relationships, change theory, self-efficacy, human ecology, the attachment theory, the STAR framework, the five client-centered principles, and strength-based and solution-focused approaches).

Develop and implement regular reflective practice supervision within the team and joint observations with nurse home visitors in fidelity with the NFP model.

Provide case conferences and team meetings in accordance with the NFP model elements.

Ensure self-reflective practice and ongoing professional and personal development needs are addressed.

Consider cultural sensitivity training as a priority for the success of developing NFP client relationships.

Promote client support items and services versus rewards and incentives. Ensure these are aligned with goals of program.

Assist nurse home visitors in analyzing complex problems and case situations.

Establish therapeutic boundaries and ensure the team members are supported in upholding their therapeutic boundaries.
Required Skills/Abilities:
Bachelor's degree in nursing (BSN) required

Registered Nurse (RN) Indiana license in good standing required

Master's degree in nursing (MSN) or closely related field required ' for example, MPH, MHA, MSW, DNP

Minimum 5 years of experience working in public/community health, including 3 years in home visitation or home health preferred

Demonstrated leadership in providing maternal/child health services, particularly in community setting

Supportive leader with track record of developing trusting relationships at all levels

Ability to lead and manage team members in start-up implementation of community health programs and initiatives

Ability to work effectively with diverse populations, low income families, communities, and organizations

Deep understanding of and the ability to work professionally within the systems that serve communities impacted by trauma, racism, discrimination, and health disparities.

Excellent interpersonal skills, experience in coaching, motivational interviewing, therapeutic relationships, and/or demonstrated courses in leadership, interpersonal communications, crucial conversations, and/or other professional development opportunities.

Experience establishing and maintaining a professional network of community resources, health care providers and others; experience in local implementation area is highly recommended

Tech-savvy, preferrable. Knowledge of basic Microsoft Office, required.

Good analytical skills and basic data interpretation capability.

Comfortable with research and evidence-based practice. Knowledgeable in recent trends in maternal-child health.

Characteristics of a change agent, preferrable.

Highly organized, autonomous, and good decision-making ability

Ability to provide feedback and receive feedback from others.

Access to personal automobile, current automobile insurance, valid driver's license, and a good driving record

Bilingual in English and Spanish is a plus
Equipment Used:
Computer/internet/email

Tablet

Telephone/Smart phone

Copier/Scanner/Fax

Automobile

Blood pressure cuff/Stethoscope
Physical Requirements:
Ability to communicate orally and hear clearly.
Goodwill Industries of Michiana, Inc https://MichianaGoodwill.applicantpro.com