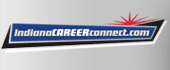 Job Information
Community Health Network

Licensed Practical Nurse (LPN) - Residential

in

Indiana

,

Indiana
Licensed Practical Nurse (LPN) - Residential
Job Ref
2007514
Category
Behavioral Health
Job Family
Licensed Practical Nurse
Department
Psych Medication Clinic
Schedule
Full-time
Facility
Indianapolis
100 Monument Circle
Indiana, IN 46204
United States
Shift
Day Job
Hours
Day Shift, Second Shift or Nights.
Join our community
Lutherwood is a licensed Residential Treatment Facility that specializes in the care and treatment of children ages 6-21 who exhibit behavioral or emotional impairments. We are home to the IMPACT Program, a residential treatment program for girls who have been victims of human trafficking, and Trinity House Independent Living Group Home for young men aged 16-21 who are transitioning from the Foster system to the real world. In addition to these programs, Lutherwood is also host to the Emergency Shelter Care, a dedicated dormitory for young adults whom the Department of Child Services has removed from their home. Through these programs, LCFS provides treatment by highly trained staff who utilize a variety of evidence-based practices.
Where you fit in
The Licensed Practical Nurse Residential demonstrates performance consistent with the professional standards of practice, care and performance as well as the Nurse Practice Act.
Your exceptional skills
Working knowledge of psychotropic medication. Exercise judgement and decision making skills. Ability to work in a team environment. Ability to forge mutually respectful partnerships with persons and families served to help clients gain skills and confidence. Ability to work with non-clinical staff. Ability to maintain appropriate boundaries and set limits when working with residents. Ability to recognize and effectively respond to cultural difference of residents.
Your exceptional qualifications
Graduate of a recognized accredited school of practical nursing, or Graduate from a non-accredited school of practical nursing with three years related professional nursing experience. Valid LPN license in State of Indiana. Psychiatric or pediatric experience with children and adolescents preferred.
Your life with Community
You work hard to provide our patients with the exceptional care, and you deserve benefits to match. Community offers a unique employment package that encompasses not only your day-to-day job, but also your career.
You will have the opportunity to grow your career thanks to scholarships and tuition reimbursement from the Community Health Network Foundation, and receive recognition for your achievements.
Apply today for immediate consideration.
Community Health Network complies with applicable Federal civil rights laws and does not discriminate on the basis of race, color, national origin, age, disability, or sex. Community Health Network does not exclude people or treat them differently because of race, color, national origin, age, disability, or sex.
Community Health Network