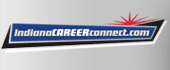 Job Information
BrightStar Care

REGISTERED NURSE (RN)

in

Huntington

,

Indiana
Are you an RN who has experience with Phlebotomy IV's Wound Care -Temperature Checks?
Do you like the idea of being able to focus on one patient at a time, giving them your undivided attention? If so, then come work for Zeedub LLC dba Brightstar Care Fort Wayne. We are a company that believes in serving with passion and doing the right thing. Join Zeedub LLC dba Brightstar Care Fort Wayne and see why we are described as "caring, compassionate, and cheerful!"
RN Benefits
Weekly pay with direct deposit
Variety of assignments, procedures, and treatments
One on one patient care
For qualified team members, we offer Health Insurance, 401K, AFLAC, Vacation - PTO
Team Building Events & Outings
Bonus Program
AT& T Wireless Discounts RN Responsibilities
The Registered Nurse is a specialist who is responsible for providing home health clinical services specializing in IV infusions, wound care, lab draws, and patient education. Our registered nurse is also responsible for quality, adequacy of services provided and we participate in clinic trials. In this position, you will work closely with our RN Case Manager on our Long Term Home Care Cases with clients ranging from pediatrics - geriatrics. We are looking to add enthusiastic members to join our independently owned and operated agency in Fort Wayne, IN
Care for individual based on personalized Plan of Care Informs the Director of Nursing and any other appropriate personnel of changes in the client's conditions and needs
Counsels client and family through care process while updating family on a regular basis
Assures proper maintenance of clinical records in compliance with local, state, and federal laws
Participates in agency performance improvement activities and continuously staying informed about changes in the field of nursing and home health care

Will do wellness check with local companies Job Requirements

Current unrestricted RN license in state for which care is being provided Preferred: Bachelor's degree in Nursing. Must have graduated from a National League of Nursing accredited program Minimum one (1) year of documented experience required. Three (3) to five (5) years of clinical experience with one (1) year experience in a home health agency, primary care clinic or health facility, preferred.

Valid Driver's License
Reliable car/auto insurance

Understands regulatory compliance with state and federal regulations Experienced Preferred:

Peripheral IV starts/maintenance & IV Infusion Therapy Injection and self-infusion training Phlebotomy for adult and pediatric patients CVAD experience & knowledge Advanced Nursing Certifications (CRNI, OCN preferred).

Trachs
Wound Care
Phlebotomy
Vents We are an Equal Opportunity Employer and do not discriminate against applicants due to race, ethnicity, gender, veteran status, or on the basis of disability or any other federal, state or local protected class.