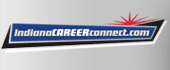 Job Information
Community Foundation of Northwest Indiana

Sterile Processor Tech II

in

Hobart

,

Indiana
The Sterile Process Tech under general supervision, and in accordance with established policies and procedures, provides instruction/ training to other department personnel regarding surgical instrumentation and case carts, including identification, cleaning, handling, inspection, assembly, packaging, sterilization and storage.
Requirements of Sterile Process Tech:
High school diploma or GED equivalent.

Level of knowledge equivalent to that ordinarily acquired through completion of two years of technical training as an instrument technician.

Certification from an accredited Instrument Technician Program (IAHCSMM or CBSPD).

Minimum of six months experience as an Instrument Technician or equivalent experience Must demonstrate personal skills necessary to interact with physicians and other hospital personnel, as well as to present in-service programs.

Position requires numerical/clerical ability necessary to assemble correct number of items needed to assemble trays, prepare records, and determine supply levels within approved parameters.

Must have manual and physical dexterity to handle various instruments/equipment and to withstand prolonged periods of standing, walking, and moving carts.

Analytical ability necessary to develop and implement training programs for a small staff.

Must be a self-starter and possess the ability to work with minimal supervision.

Interpersonal skills required for interaction with other staff members, surgery staff, and other hospital staff.
Low FTE or possible PRN available.