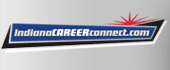 Job Information
Unilever

SHE Manager

in

Hammond

,

Indiana
SHE Manager
Job ID: R-14669 Category: Supply Chain Location: Hammond, IN Date posted: 06/08/2021
SHE Manager – Hammond Factory
Background & Purpose of the Job
On any given day, two billion people use Unilever products to look good, feel good and get more out of life. With more than 400 brands focused on health and wellbeing, no company touches so many people's lives in so many ways. For us, sustainability is integral to how we do business. With 7 billion people on our planet, the earth's resources can be strained. This means sustainable growth is the only acceptable model of growth for our business. The Unilever Sustainable Living Plan sets out to decouple our growth from our environmental impact, while at the same time increasing our positive social impact.
The Hammond factory is a high paced dynamic work environment that operates 24/7. The site's rich history dates to 1930 and fosters a deep passion for delighting consumers through the iconic Dove Beauty Bar brand. We achieve goals through collaborative cross functional teams. We are committed to developing leaders equipped to handle challenges across the company.
Who You Are & What You'll Do
The site Safety, Security, Health & Environmental (SHE) Manager has overall responsibility for managing Safety, Security, Health & Environment improvement activities to achieve excellence at the site level. S/he works as a core member of the site Leadership Team and with site Supply Chain teams to develop the local SHE Strategy and improvement plans in order to achieve sustainable SHE excellence by reducing injuries, illnesses and environmental impact as measured in the core Key Performance Indicators. As an engaging and knowledgeable leader of your team of SHE professionals and the site security team, you provide support and commitment to and from the site leaders, our union represented associates, and our 3rd Party contract partners to foster the right culture to achieve goals.
Additionally, you will…
Deploy the global/cluster EHS strategy, policy and standards in the site to achieve excellent sustainable results.

Manage the EHS teams responsible to deliver Occupational Health, Safety and Environment results.

Drive safety and environment risk assessment and develop/implement appropriate controls

Reduce the site's environmental impact

Lead the EHS Pillar in accordance with Manufacturing Excellence.

Develop a thorough understanding of the Unilever BBS Program and support deployment in the site.

Develop a thorough understanding of the Unilever PSM Program where applicable to assess the site PS risks and support deployment in the site and support the application of Unilever guidelines and procedures for Process Safety assessment (SIMAS).

Influence senior management and drive safety and environmental leadership through line management.

Monitor site legal compliance and ensure the site meets all local/national regulatory requirements and Unilever standards, provide advice on national EHS legislation requirements & implement relevant procedures and policies.

Work closely with Occupational Health personnel to identify and mitigate risks which may lead to occupational ill health.

Assist the site leader to develop and lead the internal crisis committees and safety committee; support the site leader in leading serious incident investigation and analysis.

Advise line management in all accident/incident investigations.

Conduct trend analysis from incidents, near misses, safe behavior observations and deep compliance audits.

Develop and deploy internal EHS auditing and inspection systems, participate in audits of other Unilever organizations as required.

Determine training needs and assist in delivery of training programs.
What You'll Need To Succeed
University degree in Science or Engineering or equivalent industrial experience required.

Advanced degree in Occupational Health & Safety and Environmental Sustainability preferred.

Minimum 5 years' experience in Health, Safety and/or Environmental or related industry experience in a manufacturing setting.

Prior leadership with hourly or salary direct reports experience highly preferred.

Project Management exposure.

Good knowledge of Manufacturing and Process Safety.
Physical Requirements
Must be able to work in a 24/7 factory environment, donning all necessary Personal Protective equipment. Essential functions include, but not limited to walking, sitting, standing, climbing stairs, and exposure to varying weather conditions.
What We Can Offer You
Culture for Growth (https://www.unilever.com/about/who-we-are/our-vision/) | Top Notch Employee Health & Well Being Benefits (https://drive.google.com/file/d/0BzuVqApc7i-tR2YxazMxNkpPZVU/view) | Every Voice Matters (https://www.unilever.com/sustainable-living/the-sustainable-living-plan/enhancing-livelihoods/opportunities-for-women/upholding-diversity/) | Global Reach (https://www.unilever.com/brands/) | Life at Unilever (https://www.linkedin.com/company-beta/1248/life/) | Careers with Purpose (https://www.unilever.com/sustainable-living/transformational-change/) | World Class Career Development Programs (https://www.unilever.com/careers/graduates/uflp/) | Check Out Our Space (https://www.themuse.com/companies/unilever/office) | Focus On Sustainability (https://www.unilever.com/sustainable-living/transformational-change/)
---
Unilever is an organization committed to diversity and inclusion to drive our business results and create a better future every day for our diverse employees, global consumers, partners, and communities. We believe a diverse workforce allows us to match our growth ambitions and drive inclusion across the business. All qualified applicants will receive consideration for employment without regard to race, color, religion, sex, sexual orientation, gender identity, gender expression, age, status as a protected veteran, status as an individual with a disability, genetic information, or other applicable legally protected characteristics by federal, state, or local law. For more information, please see Equal Employment Opportunity Posters
EqualOpportunity/AffirmativeAction EmployerMinorities/Females/ProtectedVeterans/Persons with Disabilities
Employment is subject to verification of pre-screening tests, which may include drug screening, background check, credit check and DMV check.
If you are an individual with a disability in need of assistance at any time during our recruitment process, please contact us at NA.Accommodations@unilever.com .Please note: This email is reserved for individuals with disabilities in need of assistance and is not a means of inquiry about positions or application statuses.
Unilever