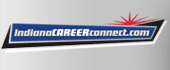 Job Information
Franciscan Health

Patient Access Training program

in

Hammond

,

Indiana
Patient Access Training program
Patient Access
Franciscan Alliance
5454 Hohman Ave. Hammond, IN 46320
Holidays; Multiple Shifts Available; Weekends
Part-Time Benefit eligible
High School Diploma/ GED Required
WHAT WE NEED
Franciscan Health is seeking individuals looking a new career! We have an opportunity to be selected for our new Patient Access Training Program. This is an great opportunity for you to receive on the job and educational training to become Patient Access Representative!
WHO WE ARE LOOKING FOR
Our patients come to us knowing that they are placing themselves in the hands of compassionate, faith-based, medical professionals. From the moment their visit begins we want them to feel that unique environment and we trust our Patient Access Representatives to communicate the special care that each of our patients receives. Yes, the job is about forms and room assignments, scheduling and insurance questions – but it's also about welcoming our patients and putting them at ease.
Are you looking for on the job training and educational courses in this field? Do you want to put your organizational skills to work in a place that shares faith and compassion daily? We'd love to talk to you.
WHAT YOU WILL DO
Students will be hired as part-time employees for the 8-week training program.

Students will be required to attend instructor led courses once a week during that period as well as shadowing users in their department.

Students will be able to work in the department while still completing their course work (After 4 weeks).

Students will be trained on the collection of patient data and encounters, Revenue Cycle, medical terminology, customer service and registration skills, regulatory and compliance in healthcare, and the Franciscan Alliance electronic medical record system.
WHAT IT TAKES TO SUCCEED
Final program exam must be completed with a passing score.

All required courses must be completed within the 8-week period.

Individual course assessments must be complete with a passing score.

After completion of the program and passing of the 90-day probationary period, students will be eligible for any available full-time Patient Access Representative position.
WHAT WE'RE LOOKING FOR
0-1 Years Experience
EQUAL OPPORTUNITY EMPLOYER
It is the policy of Franciscan Alliance to provide equal employment to its employees and qualified applicants for employment as otherwise required by an applicable local, state or Federal law.
Franciscan Alliance reserves a Right of Conscience objection in the event local, state or Federal ordinances that violate its values and the free exercise of its religious rights.
Franciscan Alliance is committed to equal employment opportunity.
BILLING & HEALTH INFORMATION ​​​​
Hammond, IN, US, 46320
Part-Time Benefit eligible
employmentType: Part-Time Benefit eligible
Multiple Shifts Available
Hammond
IN
46320
5454 Hohman Ave.