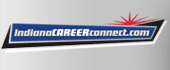 Job Information
Franciscan Health

Medical Assistant Float

in

Greenwood

,

Indiana
Medical Assistant Float
Float Team
Franciscan Physician Network
1040 Sierra Drive Greenwood, IN 46143
Days
Part-Time Benefit eligible
Trade School / Certification Preferred
WHAT WE NEED
Medical assistants who thrive on variety
WHO WE ARE LOOKING FOR
Franciscan Health practices – from Family Medicine to Specialty Care – are always in need of efficient, experienced medical assistants. While each office has a staff we also maintain a float pool of medical professionals ready to deliver exceptional patient care wherever they are needed. If you love the idea of working in a variety of different practices, meeting new teams, and providing compassionate, joyful care – this is the job for you.
Are you a Medical Assistant ready for the challenge of floating? Do you pride yourself on your empathy with patients? Are you a whiz at getting a patient ready for an exam or test? Are you a strong team player? Do you love knowing that your skills are supporting a mission of faith-based care? We have a job waiting for you.
WHAT YOU WILL DO
Prepare examination and treatment areas.

Prepare patient for examination, treatment, and procedures.

Document care of patient via electronic medical record.

Collect, complete and process lab specimens and required paperwork.

Prepare, administer medications and immunizations, under the supervision of RN/Provider.

Process sample medications, prescriptions, and refills as directed.

Provide patient education.

Assist provider with screening and follow-up with patient test results.

Expedite referrals to other health care providers.

Route phone calls.

Check medications for expiration dates and proper labels.
WHAT IT TAKES TO SUCCEED
Follow well-defined instructions and comply with regulations, standards and procedures.

Maintain effective working relationships with patients, physicians, and other office staff.

Talking to others to convey information effectively while using active listening skills.

Display empathy while multi-tasking in a fast-paced environment.

High attention to detail with strong organizational and analytical skills.

Multi-task in a fast-paced environment.

Proficient computer skills.
WHAT WE'RE LOOKING FOR
1-3 Years Experience
License(s):
Certification(s): BLS Instructor
Travel:
EQUAL OPPORTUNITY EMPLOYER
It is the policy of Franciscan Alliance to provide equal employment to its employees and qualified applicants for employment as otherwise required by an applicable local, state or Federal law. Franciscan Alliance reserves a Right of Conscience objection in the event local, state or Federal ordinances that violate its values and the free exercise of its religious rights. Franciscan Alliance is committed to equal employment opportunity.
PHYSICIAN OFFICE STAFF ​​​​
Greenwood, IN, US, 46143
Part-Time Benefit eligible
employmentType: Part-Time Benefit eligible
Days
Greenwood
IN
46143
1040 Sierra Drive