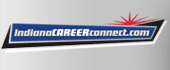 Job Information
ProMedica Health System

Lab Services Supervisor - Indianapolis - Full Time - Days

in

Greenwood

,

Indiana
POSITION SUMMARY Coordinates laboratory services in specialty area in conjunction with the manager and director. Plans, organizes and sets priorities for day-to-day operations to meet section objectives for acute care or outreach phlebotomy services.
ACCOUNTABILITIES
Oversees and directs daily workflow for all acute care or outreach phlebotomy activities. Establishes goals and performance standards, conducts performance evaluations. Maintains positive performance communications. Reports problems relating to staffing, morale and work methods and makes recommendations.

Identifies section budget needs and participates in annual budget preparation. Manages section annual budget. Ensures adequate quantities of supplies. Evaluates and provides input on new/updated equipment and supplies.

Develops and encourages staff development through identification of educational needs. Coordinates orientation and training for new associates. Promotes staff development by evaluating and reviewing applications for career ladder advancements.

Directs and coordinates the quality assurance program in section or specialty area. Monitors QA. Identifies limiting factors to improve workflow. Ensures the area has well-defined quality control procedures and is accountable for data .

Establishes procedures, evaluates and resolves issues related to collecting and processing biological specimens for analysis.

Resolves inquiries and concerns; acts as a resource and fosters effective communication between laboratory and health care team. Establishes, interprets and monitors compliance with policy and procedure.

Maintains professional growth and development through seminars, workshops, and conferences. Functions as a role model through preceptoring and acting as a resource person.

Establish guidelines for new ProMedica Laboratory accounts through the implementation of protocols and procedures.

Coordinates all aspects of phlebotomy outreach customer service, supply distribution to offices, patient service centers, and courier support.

Maintains compliance with all regulatory and safety standards of accrediting agencies.

Performs other duties as directed.
Job Requirements:
Education: Associates degree or formal clinical laboratory/phlebotomy training and three (3) years experience in a hospital or clinical laboratory outreach setting.

Skills: Must possess analytical, organizational, interpersonal, communication and leadership skills necessary to ensure efficient operations. Must be able to understand directions and be able to communicate and respond to inquiries. Requires effective interpersonal skills.

Years of Experience: Requires a minimum of three to five (3-5) years laboratory experience.

Certification: Certified PBT, American Society of Clinical Pathologists or equivalent preferred.
ADDITIONAL EXPERIENCE
Must be able to differentiate colors.
WORKING CONDITIONS
Personal Protective Equipment: Must be able to tolerate exposure to disease bearing specimens, odorous chemicals, carcinogens mutagens, low-level radiation, electrical hazards and flammable liquids.

Physical Demands: Must be able to move about hospital and between workstations. Must be able to input and retrieve information from computer. Must be able to occasionally move, lift and/or carry lightweight materials and equipment weighing up to 50 pounds up to 5% of the time
ProMedica is a mission-based, not-for-profit integrated healthcare organizational headquartered in Toledo, Ohio. For more information, please visit www.promedica.org/about-promedica
Qualified applicants will receive consideration for employment without regard to race, color, national origin, ancestry, religion, sex/gender (including pregnancy), sexual orientation, gender identity or gender expression, age, physical or mental disability, military or protected veteran status, citizenship, familial or marital status, genetics, or any other legally protected category. In compliance with the Americans with Disabilities Act Amendment Act (ADAAA), if you have a disability and would like to request an accommodation in order to apply for a job with ProMedica, please contact employment@promedica.org
Equal Opportunity Employer/Drug-Free Workplace
Requisition ID: 56264
ProMedica Health System