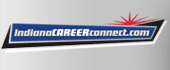 Job Information
Decatur County Memorial Hospital

EMT-BASIC

in

Greensburg

,

Indiana
POSITION SUMMARY

Reports To:

Manager of EMS

Summary:

Primary function is to provide emergency service and patient care to individuals in need. Individuals in this position are required to make decisions in a disorganized and chaotic environment. Must be able to set own emotions aside for the good of patients in need.

Work Schedule:

Must be able to work non-standard hours, 24 hour shifts and sometimes in excess of 40 hours per week.

SKILLS & ABILITIES

Education

High School Graduate or General Education Degree (GED)

Experience

One to two years related experience

Computer Skills

Proficient in Microsoft office, email and basic computer skills for other software used throughout the hospital for your area of responsibility.

Must exhibit basic computer knowledge

Certificates & Licenses

Must have an Indiana EMT-B Certification. Must have a valid Indiana Driver's license with a good driving record. Certification in BLS, along with a mastery of skills.

Other Requirements

Profeciency in map reading and knowledge of city/county streets and roads.

Must be 21 years of age for coverage under hospital insurance.