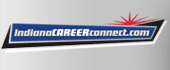 Job Information
Decatur County Memorial Hospital

ECHO SONOGRAPHER

in

Greensburg

,

Indiana
POSITION SUMMARY

Reports To:

Cardioplumonary Services Director

Summary:

Primary responsibility is to perform echosonography procedures, and testing on patients. Therapy and procedures performed under medical supervisor. They are also responsible for internal and external clerical duties.

Work Schedule:

Must be able to work non-standard hours (i.e. "paid on call" program) and hours in excess of 40 hours per week.

SKILLS & ABILITIES

Education

Associate's Degree (two year college or technical school)

Experience

Two to four years related experience

Computer Skills

Must exhibit basic computer knowledge

Proficient in Microsoft office, email and basic computer skills for other software used throughout the hospital for your area of responsibility.

Certificates & Licenses

Successful completion of specialized courses in Cardiac Echo required. BLS certification required.

Other Requirements

Knowledge of cardiac echo technology, microbiology, chemistry, anatomy, and physiology, respiratory care, cardiac testing, and monitoring, and disease processes.