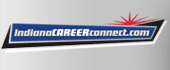 Job Information
Decatur County Memorial Hospital

ACU RN

in

Greensburg

,

Indiana
POSITION SUMMARY

Reports To:

Manager Med/Surg

Summary:

Under the direction of the Nursing Service Department, the ACU RN is responsible and accountable for the care the patient receives. The staff nurse's practice possesses characteristics identified in the Standards of Practice, Nurse's Code of Ethics and the Indiana Nurse Practice Act. Inherent in this practice is the nursing process which includes patient assessment, planning of care, implementation of the plan and evaluation of the outcomes. Employee normally performs the duty assignments using methods and procedures at his/her own discretion and is limited only by policies set by administrative or legislative authority. The patient population will include patients from infancy to geriatric who present with medical or post-surgical problems, and is able to assess the status of critically ill patients as well as interpret information from cardiac monitoring equipment and act accordingly to established protocols . The ACU nurse must be able to demonstrate the knowledge and skills necessary to provide care appropriate to the age of the patients served. The employee must be able to work well under busy and stressful conditions. Employee also stocks supplies and prepares rooms for the department.

Work Schedule:

Must be able to work non-standard hours, including weekends and holidays, sometimes in excess of 40 hours per week.

SKILLS & ABILITIES

Education

ASN, BSN, Diploma Degree from an accredited School of Nursing.

Experience

One to two years related experience

Computer Skills

Proficient in Microsoft office, email and basic computer skills for other software used throughout the hospital for your area of responsibility.

Certificates & Licenses

Must have BLS and ACLS certification. Indiana state RN license required. Critical Care RN license preferred.

Other Requirements

Math skills for calculating medications.