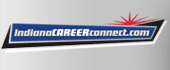 Job Information
STG International Inc.

X Ray Technician - Goshen, Indiana

in

Goshen

,

Indiana
X Ray Technician - Goshen, Indiana

Healthcare
Goshen, IN
•
ID:
10844
•
Full-Time/Regular
STG International (STGi) is currently seeking an X Ray Technician to provide services at our Community Based Outpatient Clinic. The X Ray Tech supports radiologists and clinicians in the performance of exams; anticipates imaging, and equipment needs before and during the procedure, follows the progress of the procedure and facilitates an efficient flow.
ESSENTIAL FUNCTIONS:
Performs examinations of head, trunk and extremities for routine physical examinations and for diagnosis of illness or of injuries of accident victims.

Performs radiographic procedures using the proper exposure techniques, including manual and photo timed exposures. These exams are performed using exposure tables, intensifying screens, buckys, collimators, filters, grids, and other technical aids to produce radiographs of diagnostic quality with the minimum of retakes. Makes adjustments as needed.

Performs procedures using digital diagnostic units that provide fully integrated digital Bucky systems for routine skeletal diagnostics. These systems institute another step in a cassetteless environment. Digital technology unites outlines the high ergonomics of Bucky technology and state-of-the-art detectors in imaging processing.

Processes film plates using the CR system. Performs quality control of the images, assessing for proper exposure, positioning and annotation. Applies CR post-processing techniques such as window and leveling, edge enhancement, brightness and annotation corrections as necessary before routing images to printer, workstation or archive.

Monitors the examination by checking the computation, performance, and results of the selected parameters to obtain the best diagnostic computer generated data and images. Monitors the patient's physical condition, physiologic changes during the procedure and keeps the radiologist informed.

Reviews requests for appropriateness before performing exams. The technologist uses appropriateness criteria, the clinical history provided on the request, interviews the patient, reviews the patient chart or contacts the ordering clinician as needed for clarification. Presents discrepant or deficient indications to the supervisory technologist or radiologist as appropriate.

Positions patient according to type of study, taking into account patient's physical characteristics, as well as patient's comfort and or ability. Identifies trauma patients and uses appropriate modifications in imaging techniques and employs proper precautions to assure patient safety and comfort.

Reviews labs, medical history of patient for indications of his/her ability to tolerate the exam and for possible side effects.

Processes exposed radiographs and prepares film-processing chemicals. Operates state of the art hi-tech automated developing film systems, and computerized record systems.

Keeps doors to the x-ray rooms closed during x-ray exposure.

Identifies radiographs/images with patient's full name and social security number. Properly marks radiographs/images with right or left markers, so as not obscure anatomic detail: technologists number of initials, date and time completed, indicating supine, erect or decubitus view. Case number must be present on al films/images. Status tracking of patients must be done for each exam. Status tracking must be completed in the computer before advancing to the next exam.

Supports CPT coding compliance; utilizes appropriate CPT codes for the exams performed. Sends images to PACS; ensures images are transmitted successfully.

Ensures all radiographs/images are of acceptable diagnostic quality. Each film/image should stand on its own. All films/images must be centered properly and coned to the part examined.

Complies with facility privacy policies and will NOT discuss findings or show films/images of the examination(s) to patients or their families. Patients will be referred to their requesting physician for results and treatment planning.

Ensures modesty and comfort is observed for each patient. Performs radiographic examinations, keeping the patient safe all times. Performs all general x-ray procedures in a timely and courteous manner.

Ensures compliance with infection control standards and practices.

Keeps the rooms neat, clean, and stocked with supplies. Return all medications/contrast to locked storeroom. Maintains adequate inventory of supplies, ensuring that outdated, damaged or otherwise unusable items are discarded.

Prepares rooms for daily operation, brings system up, checks all self calibrating parameters. Cleans and prepares equipment surfaces in accordance with established infection control guidelines. Performs routine archiving status checks and deletes data according to established guidelines. Inform supervisor and Engineering (Bio-Medical Section) of problems with equipment. Assists manufacturer representative and biomedical engineers in the calibration and troubleshooting of malfunctions in all equipment.

Registers patients and answers telephones when clerks are not available. Performs reception duties by greeting patients, visitors, and employees in person and by telephone, and gathers and relays information. Enters the correct information to register patients upon arrival for diagnostic and interventional radiographic procedures. Determines the need of the patients for escorts.

Repairs film jackets as necessary to keep jackets neat, clean, and readable.

Other duties as assigned.
Required Skills
Current, active, state license.

Possess BLS (Basic Life Support) Certification.

Shall be technically proficient in the skills necessary to fulfill the Government's requirements, to include the ability to speak, understand, read and write English fluently.

Possess current certification by the American Registry of Radiologic Technologists (ARRT) as a "Registered" Diagnostic Radiology Technician (designated as RT (R)).

Must have exceptional diplomatic communication skills and experience in handling difficult customer situations.

Must be detailed oriented, and have the ability to multi-task
Required Experience
Graduate of an accredited Radiology education program.

A minimum of 12+ months of full-time Diagnostic Radiology Technologist experience in the last 2 years.

High School diploma or GED.
WORKING CONDITIONS/PHYSICAL REQUIREMENTS:
Moderate physical activity. Requires handling of average-weight objects up to 25 pounds or standing and/or walking for more than four (4) hours per day.

Work is normally performed din a typical interior/office work environment.

Required to respond to any medical emergency within the clinic, where a fast walk or job may be necessary to provide assistance.
STG International, Inc (STGi) is a workforce solutions company providing comprehensive healthcare delivery, Head Start and management consulting services and human capital solutions help our clients. Our services and solutions help our clients sustain and enhance their operations to better accomplish their mission. STGi offers a competitive benefits package which includes Medical, Dental, Vision, 401k with company match and a generous PTO policy.
STG International, Inc. is committed to hiring and retaining a diverse workforce. We are proud to be an Equal Opportunity/Affirmative Action Employer, making decisions without regard to race, color, religion, creed, sex, sexual orientation, gender identity, marital status, national origin, age, veteran status, disability, or any other protected class.
This position is located in Goshen, IN. View the Google Map in full screen.