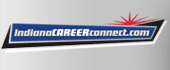 Job Information
Goshen Health

RN, Nurse Care Coordinator, Acute Care

in

Goshen

,

Indiana
Requisition #: 8070 Entity/Department: Goshen Hospital / Acute Care Coordination Shift/Hours: Days /Casual/PRN, 8 Hours Per Pay Period
The Nurse Care Coordinator – Acute Care performs duties consistent with the mission, vision and values of Goshen Health. Responsible for providing care coordination to patients during transition from acute care to the next level of care in the continuum. This position involves assessment, identifications and coordination of discharge needs beginning with the acute care admission, augments patient education and or coordination of care. Coordinates the care and services assigned patients in collaboration with the patient, family, physician, patient care team and payers. The Nurse Care Coordinator utilizes advanced clinical skills to facilitate the provision of care including the assessment, planning, intervention and evaluation of patient care. Promotes and evaluates the effective utilization of resources using current clinical knowledge, awareness of community services to achieve optimal clinical and resource outcomes.
Position Qualifications
Minimum Education
BSN. Requires and active Indiana license as a Registered Nurse.
Preferred Education
Master's in Nursing or related health care field
Minimum Experience
Three years clinical experience. Requires clinical skills and an understanding of medical terminology. Knowledge of computer use and various data base software programs. Ability to adapt and be flexible with frequent change. Strong analytical and critical thinking skills. Strong organizational and interpersonal skills.
Preferred Experience
Requires clinical skills and an understanding of medical terminology, third party payers requirements and reimbursement criteria. Requires ability to apply Intensity of Services and Severity of Illness criteria (InterQual). Knowledge of personal computers, McKesson (Interqual), MIDAS, Meditech. Ability to comprehend third party payer contractual arrangements
Certifications Preferred