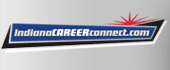 Job Information
Goshen Health

Medical Technologist / Medical Lab Tech

in

Goshen

,

Indiana
Requisition #: 9612 Entity/Department: Goshen Hospital / Laboratory Shift/Hours: Full Time, 72 Hours Per Pay Period Join Goshen Health as a Medical Technologist or Medical Lab Technician!
Medical Lab Tech (MLT): Performs standard laboratory procedures under the direction of a medical technologist, supervisor or laboratory director.
Position Qualifications
Minimum Education: Associate Degree in Medical Laboratory Technology or in a chemical, physical or a biological science and completion of a CAHEA accredited Medical Laboratory Technician program. An Associate Degree in Science is also acceptable.

Minimum Experience: Three years experience in a related work situation.

Certifications Preferred: Prefer certification as a medical laboratory technician by an appropriate accrediting agency, i.e., ASCP, NCA, AMT or the equivalent.

Medical Technologist (MT) Performs all assigned laboratory tests following specific procedures under minimal supervision. Performs advanced troubleshooting and special procedures, trains colleagues and students as assigned. Makes technical judgments and assumes routine supervisory responsibility, when qualified, as assigned.
Position Qualifications
Minimum Education: Bachelors degree in medical technology, or in a chemical, physical or a biological science and a completion of a CAHEA accredited MT program.Must also be certified as a medical technologist by an appropriate accrediting agency, i.e., ASCP, NCA or the equivalent.

Minimum Experience: No previous work experience is required