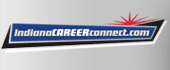 Job Information
Goshen Health

Medical Assistant / LPN

in

Goshen

,

Indiana
$1,500 Bonus $3,000/year Tuition Loan Repayment
Position can be filled by Medical Assistant (MA), Licensed Practical Nurse (LPN), or EMT
Requisition #: 8571 Entity/Department: Goshen Physicians / Heart & Vascular - Cardiology Shift/Hours: Days / Full Time, 872hrs per pay period Office Hours: Mon-Fri, 8am-5pm Location: 1855 S. Main St., Ste. A, Goshen, IN 46526-4723 About GP - Heart & Vascular: This practice treats heart conditions. We diagnose and treat life-threatening arrhythmias, perform PCI's, Catheterizations, and work with the surgeons to correct vascular problems. We work in concert with the patient's PCPs in helping to manage their disease. Early prevention and detection is our goal. Our providers and colleagues all have their patients' health and well-being as their main focus and work to maintain both.
$1,500 Bonus!

$3,000/year Tuition Loan Repayment

$1.00 per hour bonus for Bilingual Candidates!

No layoffs in 20+ years

Tuition reimbursement

Full Medical, Dental, Vision Benefits for FT/PT
Job Duties: Under the supervision of the designated manager, the Licensed Practical Nurse (LPN), EMT, or Medical Assistant (MA) provides care to designated patients in collaboration with Registered Nurses and providers in accordance with established policies and procedures. This Licensed Practical Nurse (LPN), Medical Assistant (MA), or EMT performs duties associated with direct patient care and quality improvement activities, assures completeness of ordered procedures and treatments, instructs patients concerning procedures, treatments and needs, and ensures medical orders are carried out accurately and in a timely manner.
Position Qualifications
Licensed Practical Nurse (LPN)
Current license as Licensed Practical Nurse (or Licensed Vocational Nurse) issued by the Indiana Health Professions Bureau.

CPR certification through American Heart Association (AHA).

Experience in a medical office (family practice) setting is preferred
Medical Assistant (MA) or EMT
Graduate of an accredited career/vocational school with a medical assisting degree, certificate or diploma or completion of basic or advanced EMT course.

Must hold active CCMA/CMA/RMA Board certification or pass exam given by any credentialing agency for medical assistants to be considered a "credentialed medical assistant or hold an active EMT Certification.

Colleague has 6 months from time of hire to become certified MA (CCMA, CMA, or RMA)

Must maintain license, certification and or credentials in good status to perform required job duties.

CPR certification through American Heart Association (AHA).

Experience in a medical office (family practice) setting is preferred

Bilingual candidates must pass a Spanish Exam prior to receiving $1.00 per hr bonus