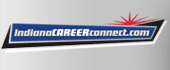 Job Information
The Methodist Hospitals

MEDICAL ASSISTANT-DRL7025

in

Gary

,

Indiana
Under general supervision, to perform work providing support of Methodist providers and teams by providing patient care and assisting with procedures, patient care follow-up, and maintenance of patient flow. Interacts with internal departments, businesses, insurance companies and billing services.
PRINCIPAL DUTIES AND RESPONSIBILITIES(*Essential Functions)
Assists in urgent and emergent medical situations, and obtains and operates emergency equipment.

Assists provider in assuring patient follow-up processes, i.e., referrals, lab, obtaining patient education materials.

Assists with management of patient flow ensuring rooms are efficiently utilized and patient wait time is minimized.

Cleans, prepares, and stocks all patient exam areas and workstations.

Assists with the maintenance of essential ambulatory equipment, instruments and supplies; assists in the care, cleaning and sterilization of equipment and instruments; and assists in maintaining the inventory of medical supplies.

Documents patient care information per policies and procedures in the medical record.

Obtains vital signs, identifies reason for visit and prepares patients for visit.

Performs basic testing procedures, i.e., EKG, urine dipstick and pregnancy tests, and administers injections as ordered by the physician.

Prepares and supports patient, and assists the provider with medical procedures.
JOB SPECIFICATIONS(Minimum Requirements)
KNOWLEDGE, SKILLS, AND ABILITIES
General knowledge and skills necessary to provide appropriate care appropriate.

Knowledge of procedures for maintaining safety of the patient.

Knowledge of medical terminology.

Proficient operational knowledge of equipment and infection control.

Demonstrated professional courtesy and non-judgmental.

Effective interpersonal, oral and written communication skills.

Ability to recognize a medical emergency and to provide care under stressful and emergent circumstances.

Ability to assess and interpret data about the patient's status in order to identify each patient's age specific needs and provide the care needed by the group serviced.

Ability to work independently and in a team environment.

Ability to multi-task, prioritize and work with employees/providers at all levels and with external parties.

Ability to respond to the patient's needs, and the ability to empathize and provide compassionate patient care.

CERTIFIED/REGISTERED Medical Assistant, through a nationally recognized association (AAMA; AMT), is required within 6 months of hire or within 6 months of March 1, 2017.

EDUCATION

High School Diploma/GED Equivalent Required

1 Healthcare/Medical - Medical Assistant Preferred

Certified Cardiac Pulmonary Resuscitation

Certified or Registered as a Medical Assistant through a nationally recognized association.

STANDARDS OF BEHAVIOR
Meets the Standards of Behavior as outlined in Personnel Policy and Procedure #1, Employee Relations Code.
CONFIDENTIALITY/HIPAA/CORPORATE COMPLIANCE
Demonstrates knowledge of procedures for protecting and maintaining security, confidentiality and integrity of employee, patient, family, organizational and other medical information. Understands and supports the commitment of Methodist Hospitals in adhering to federal, state and local laws, rules and regulations governing ethical business practices for healthcare providers.
DISCLAIMER - The above statements are intended to describe the general nature and level of work being performed by people assigned to this job. The statements are not intended to be construed as an exhaustive list of all responsibilities, duties and skills required.
ID: 2021-6988
Street: 2269 W 25th Ave
FTE: .4