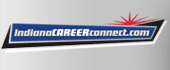 Job Information
The Methodist Hospitals

DIRECTOR-QUALITY SERVICES

in

Gary

,

Indiana
Under direction of the Chief Medical Officer, the primary responsibility of this position is to provide administrative and clinical oversight to ensure effective operation of the Quality Improvement Services, Risk Management, Regualtory Compliance and Infection Control Departments.
PRINCIPAL DUTIES AND RESPONSIBILITIES(*Essential Functions)
Directs the Medical Staff Peer Review program.

Educates the Governing Board, Medical Staff and Leadership on the Quality Improvement, Risk Management and Infection Control Principles.

Ensures Hospital wide compliance with Federal (CMS), State (ISDOH) and local regulations.

Ensures Hospital wide compliance with established regulatory standards and achieve maintain accreditation.

Ensures compliance with publicly reported data requirements, analyzes data and provides recommendations for improvement.

Ensures the Performance Initiative (PI) teams develop strategies based on monitoring results to improve patient care outcomes by ensuring best practices are identified and emulated, variations in clinical practice are reduced, and reversible causes of patient care complications are identified, reduced or eliminated.

Implements and maintains a Hospital wide Quality Improvement, Risk Management and Infection Control Plan.

Manages the budget for Quality Improvement, Risk Management and Infection Control departments by assuming fiscal management and accountability for the budget and evaluating variances.

Provides leadership and promotes the advancement of high quality services through analysis of data.
JOB SPECIFICATIONS(Minimum Requirements)
KNOWLEDGE, SKILLS, AND ABILITIES
Previous knowledge of regulatory and professional standards, i.e., Center for Medicare and Medicaid (CMS), Indiana State Department of Health (ISDOH) and Joint Commission (JC) and Healthcare Facilities Accreditation Program (HFAP).

Strong personnel and project management skills including proficiency with computer applications and systems.

Excellent oral and written communication skills with the ability to develop relationships at all levels of the organization.

Strong quantitative, analytical and problem-solving skills.

Ability to handle multiple tasks and projects effectively.

Ability to work independently, lead teams in reaching project goals and facilitate conflict resolution.

Ability to independently handle a variety of operational and employee issues.

Ability to remain calm and focused under stressful situations.

Must be detail oriented, extremely organized and have the ability to function in a fast-paced deadline driven environment.
EDUCATION
Bachelors Healthcare Related Field Required

Masters Healthcare Related Preferred

8 Healthcare/Medical Required
STANDARDS OF BEHAVIOR
Meets the Standards of Behavior as outlined in Personnel Policy and Procedure #1, Employee Relations Code.
CONFIDENTIALITY/HIPAA/CORPORATE COMPLIANCE
Demonstrates knowledge of procedures for protecting and maintaining security, confidentiality and integrity of employee, patient, family, organizational and other medical information. Understands and supports the commitment of Methodist Hospitals in adhering to federal, state and local laws, rules and regulations governing ethical business practices for healthcare providers.
DISCLAIMER - The above statements are intended to describe the general nature and level of work being performed by people assigned to this job. The statements are not intended to be construed as an exhaustive list of all responsibilities, duties and skills required.
ID: 2021-7347
Street: 600 Grant St
Post End Date: 6/30/2021
FTE: 1.0