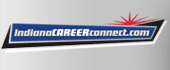 Job Information
Johnson Memorial Health

RN POOL- PAIN CLINIC

in

Franklin

,

Indiana
Coordinates and provides patient care to patients on designated unit.
Current Indiana RN license required. For nurses hired after 1/1/15, BSN required or must be obtained within 3 years of hire. Previous experience preferred.
This is a POOL position with no guarantee of regular hours. This position receives an elevated rate of pay for providing scheduling availability for at least 3 shifts per 6-week schedule.
Johnson Memorial Health is a nationally-recognized network of physicians, services and healthcare resources based in Johnson County, Indiana. The centerpiece is Johnson Memorial Hospital, located in Franklin Indiana, just 20 minutes south of Indianapolis. Johnson Memorial Health provides award-winning services including cancer, cardiovascular, diabetes, maternity, orthopedic, sports medicine, pain, weight loss and wound healing care. The network also features acute rehabilitation, breast care, home and occupational care and outpatient rehabilitation services. In addition to the main campus in Franklin, Johnson Memorial Health has expanded to include the Greenwood Primary Care Center, the Whiteland Primary Care Center, and the Franklin Primary Care Center. In 2013, Johnson Memorial Health partnered with Community Health Network and opened the Stones Crossing Health Pavilion to serve the residents of the Center Grove area. Johnson Memorial Health offers outstanding benefits and an attractive community in which to work and live. If you have any general questions or comments about employment at JMH, please contact us. Johnson Memorial Health is an equal opportunity employer. All qualified applicants will receive consideration for employment without regard to race, age, sex, color, religion, sexual orientation, gender identity, national origin, protected veteran status, or on the basis of disability.