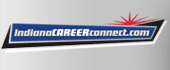 Job Information
Johnson Memorial Health

REGISTERED NURSE-CCU WEEKEND OPTION

in

Franklin

,

Indiana
Staff and patient safety during the COVID pandemic is the number one concern at JMH.
JMH has worked diligently to ensure that our staff have the appropriate Personal Protective Equipment (PPE) recommended for their specific roles.
Staff working with COVID-positive patients are provided PAPRS and other appropriate PPE.

Staff working with non-COVID patients are provided with medical-grade N95 masks and other appropriate PPE.

All other staff are provided with medical-grade masks.

Although we encourage staff to be responsible in their use and avoid any waste, to date, we have never asked staff to work without these essential supplies.

Coordinates and implements patient care specific to the age of the patient population served in the department. Ensures that quality care is provided in an efficient and safe manner, consistent with the department's standards of care.
Weekend option positions work every weekend with premium pay and full time medical, dental and vision insurance.
Current Indiana RN license required. For nurses hired on or after 1/1/15, BSN required or must be obtained within 3 years of hire. BLS required. ACLS preferred.
We pride ourselves in offering:
1) A work environment that empowers professionals
2) Competitive wages and benefits for part-time and full-time positions
3) Reasonable nurse to patient ratios.
ASK ABOUT OUR RN RETENTION BONUS!
Johnson Memorial Health is a nationally-recognized network of physicians, services and healthcare resources based in Johnson County, Indiana. The centerpiece is Johnson Memorial Hospital, located in Franklin Indiana, just 20 minutes south of Indianapolis. Johnson Memorial Health provides award-winning services including cancer, cardiovascular, diabetes, maternity, orthopedic, sports medicine, pain, weight loss and wound healing care. The network also features acute rehabilitation, breast care, home and occupational care and outpatient rehabilitation services. In addition to the main campus in Franklin, Johnson Memorial Health has expanded to include the Greenwood Primary Care Center, the Whiteland Primary Care Center, and the Franklin Primary Care Center. In 2013, Johnson Memorial Health partnered with Community Health Network and opened the Stones Crossing Health Pavilion to serve the residents of the Center Grove area. Johnson Memorial Health offers outstanding benefits and an attractive community in which to work and live. If you have any general questions or comments about employment at JMH, please contact us. Johnson Memorial Health is an equal opportunity employer. All qualified applicants will receive consideration for employment without regard to race, age, sex, color, religion, sexual orientation, gender identity, national origin, protected veteran status, or on the basis of disability.