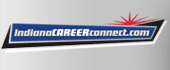 Job Information
Johnson Memorial Health

PT CARE SAFETY ASST - PRN NIGHTS

in

Franklin

,

Indiana
Provide unobstructed, constant supervision of assigned patient including accompanying patient for any clinical tests or procedures off the unit. Provide communication, socialization and companionship to prevent mental confusion during hospitalization. Provide mealtime assistance and special activities to keep patient mentally stimulated throughout the day.
Re-orient patient and/or notify nursing staff as appropriate of attempts to get up without assistance, pulling at medical tubing or devices, attempts to injury self or to leave area. Notify nursing staff when there are any needs of the patient, unusual situations or changes in patient's condition.
High school diploma or equivalent required. Completion of JMH Patient Care Safety Assistant orientation before initial patient assignment.
Johnson Memorial Health is a nationally-recognized network of physicians, services and healthcare resources based in Johnson County, Indiana. The centerpiece is Johnson Memorial Hospital, located in Franklin Indiana, just 20 minutes south of Indianapolis.
Johnson Memorial Health provides award-winning services including cancer, cardiovascular, diabetes, maternity, orthopedic, sports medicine, pain, weight loss and wound healing care. The network also features acute rehabilitation, breast care, home and occupational care and outpatient rehabilitation services.
In addition to the main campus in Franklin, Johnson Memorial Health has expanded to include the Greenwood Primary Care Center, the Whiteland Primary Care Center, and the Franklin Primary Care Center. In 2013, Johnson Memorial Health partnered with Community Health Network and opened the Stones Crossing Health Pavilion to serve the residents of the Center Grove area.
Johnson Memorial Health offers outstanding benefits and an attractive community in which to work and live. If you have any general questions or comments about employment at JMH, please contact us. Johnson Memorial Health is an equal opportunity employer.
All qualified applicants will receive consideration for employment without regard to race, age, sex, color, religion, sexual orientation, gender identity, national origin, protected veteran status, or on the basis of disability.