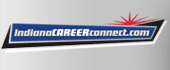 Job Information
Johnson Memorial Health

CLINICAL NURSE EDUCATOR - GENERALIST

in

Franklin

,

Indiana
Functions as a clinical expert/resource in acute care nursing, demonstrating competency in clinical judgment, selected technical skills and appropriate knowledge base both house-wide and unit specific. Plans, develops, conducts, and evaluates clinical staff education, orientation, and professional development through evidence-based educational offerings, outcome measurements, competency development, and on-line educational resources. Assists as needed with clinical education including the on-boarding and orientation of new staff through General Nursing Orientation (GNO), GNO Cerner training, agency nurse orientation, and school nurse orientation.
Plans, coordinates, implements, and evaluates educational activities for organization-wide new employee orientation. Serves as lead trainer/facilitator for New Employee Orientation, Customer Experience Training, and other general orientation related programs. Organizes and develops, or obtains, training/course materials such as visual material (including PowerPoint presentations), handouts, etc. Serves as coordinator of physician/provider orientation.
Coordinates organization-wide educational services/programs. Develops on-line modules, on-line tests, and web pages as needed. Posts materials on Education page of the JMH InfoNet. Assist in maintaining, modifying, revising, and updating the content of existing training programs, including Annual Required Education. Responsible for overall management and coordination of all HeartCode Courses, NRP, and other on-line education subscriptions (i.e. CE Direct, ENA modules, etc.).
Current Indiana license as a Registered Nurse required. BSN required. A minimum of three years of Critical care related nursing experience required. Experience in education role and/or training preferred. Current certification in Basic Life Support for Healthcare Providers required or must be obtained within 3 months of hire. ACLS certification must be obtained within 6 months of hire/orientation. Advanced competency with Microsoft Office required. Experience with e-learning design and/or instructional design experience preferred.
Johnson Memorial Health is a nationally-recognized network of physicians, services and healthcare resources based in Johnson County, Indiana. The centerpiece is Johnson Memorial Hospital, located in Franklin Indiana, just 20 minutes south of Indianapolis.
Johnson Memorial Health provides award-winning services including cancer, cardiovascular, diabetes, maternity, orthopedic, sports medicine, pain, weight loss and wound healing care. The network also features acute rehabilitation, breast care, home and occupational care and outpatient rehabilitation services.
In addition to the main campus in Franklin, Johnson Memorial Health has expanded to include the Greenwood Primary Care Center, the Whiteland Primary Care Center, and the Franklin Primary Care Center. In 2013, Johnson Memorial Health partnered with Community Health Network and opened the Stones Crossing Health Pavilion to serve the residents of the Center Grove area.
Johnson Memorial Health offers outstanding benefits and an attractive community in which to work and live. If you have any general questions or comments about employment at JMH, please contact us. Johnson Memorial Health is an equal opportunity employer.
All qualified applicants will receive consideration for employment without regard to race, age, sex, color, religion, sexual orientation, gender identity, national origin, protected veteran status, or on the basis of disability.