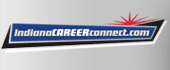 Job Information
Parkview North Hospital

Radiologic Technologist - POHC

in

Fort Wayne

,

Indiana
Summary
Operates diagnostic imaging equipment and performs diagnostic imaging procedures in accordance with department policy and procedures. Operates within the "Standards of Ethics" of the American Registry of Radiologic Technology (ARRT) and the "Clinical Practice Standards" established by the American Society of Radiologic Technologist (ASRT). Works together with physicians to perform a variety of specialized procedures. Responsible for all clerical and clinical functions, including management of cash and credit payments, balancing daily transactions and preparation of daily deposits, related to Occupational Health . Greets patients in person and by telephone with care, courtesy and respect. Schedules patient visit time. Registers patients using POHC electronic data record. Obtains patient vitals and medical history and relays information to provider. Performs procedures accurately, including collection, documentation and analysis of specimens according to federal regulations for forensic testing, administration of immunizations, assist in the application and/or removal of splints, braces and casts, phlebotomy, and other medical procedures related to treating workplace injuries. Completes physician orders. Discharges patients assuring accurate completion of physician orders including patient education and medicine dispensing. Participates in team functions including management of patient paper medical records.
Education
Satisfactory completion of formal radiologic technology training.
Licensure/Certification
Registered by American Registry of Radiologic Technologists. Licensed with the Indiana State board of Health. The technologist can work having the student permit granted by the Indiana State Board of Health for six months post-graduation from a radiology school/program, at which time they must have obtained a valid technologist Indiana State Board of Health license. CPR certification, TBTST certification, DOT Breath Alcohol and Urine Drug Screen Collection certification, and Hair Drug Screen Collection certification, all required within 90 days of employment.
Experience
Phlebotomy experience preferred. Experience administering immunizations preferred. Experience dispensing medications preferred. One year experience in medical office or hospital setting preferred.
Other Qualifications
Must be able to work in multiple clinic location environments. Knowledge of imaging the various anatomical structures. Must have excellent verbal and written communication skills. Must be able to demonstrate a working knowledge of general computer skills and applications. Demonstrate ability to multi-task and work independently using critical thinking skills. Must be able to lift 50 pounds; and assist with 100 pounds.