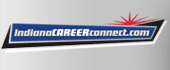 Job Information
BrightStar Care

Qualified Medication Aide- QMA

in

Fort Wayne

,

Indiana
BrightStar Senior Living of Fort Wayne is now hiring QMAs! Full time, part time, and PRN availability in our Assisted Living and Memory Care Households!
BrightStar Senior Living of Fort Wayne is a licensed, residential community located in the Pine Valley neighborhood on the north side of Fort Wayne. Our community is a small, tight-knit setting offering assisted living and memory care with 41 private suites. As we continue to grow after opening in 2019, we are welcoming candidates who can embrace, exude, and represent the 5 Promises we make to our residents, families, and each other are, Joy, Beauty, Connection, Dignity, and Individuality. These five words encompass the BrightStar Senior Living higher standard.
The successful candidate is compassionate, kind, and dedicated to serving our residents, families, and peers with the highest standard. If you are looking for an opportunity to serve in a small community setting while making a big impact in the senior living industry, this may be the place for you. The Resident Assistant Lead assist residents with routine daily nursing care and services in accordance with their assessment and care plan in order to meet their physical, emotional and psycho-social needs. Lead Caregiver/Resident Assistant possesses the experience and knowledge to work in both Assisted Living and Memory Care communities.
The Resident Assistant Lead provides assistance with medical, clinical, personal care, household, recreational, social, dining and transport/transfer/mobility needs; takes and records vital signs as directed; assists in the administration of medications under the direction and supervision of the nurse; observes and documents the health, condition and eating habits of each resident, promptly reporting any changes to the nurse; promotes personal safety and a safe environment for residents; encourages residents to be as independent as able in daily living activities; uses and maintains equipment and supplies appropriately; ensures proper inventory of individual resident care items and supplies; compassionately assists with end of life care, etc. Additionally, the Resident Assistant Lead supervises Memory Care and Assisted Living Resident Assistants.
Benefits:
Weekly Pay
Flexible Schedule
Competitive Pay  
Requirements:
Currently licensed in Indiana as Qualified Medication Aide (QMA)
Skills/Qualifications Requirements:
One (1)+ year experience in a similar role, preferably from within a Long Term Care, Assisted Living and/or Memory Care community.

Prior supervisory experience

Individual must be able to use software requiring the ability of identifying colors

Strong customer service, interpersonal and communication skills (English)

Keen attention to detail

Caring and compassionate disposition

Ability to perform physical tasks such as lifting, moving and transporting residents

Flexibility: the Lead Caregiver/Resident Assistant will be required to work flexible hours to meet the needs of the community. Work hours shall remain flexible to meet the needs of the community, its residents, staff and operations. Position may require working weekend and evening hours and/or on-call status

PC literacy