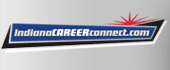 Job Information
Parkview North Hospital

PPG Chart Analyst

in

Fort Wayne

,

Indiana
Summary
PPG Chart Analyst is responsible for accurate and timely analysis of the patient medical record. The record is the communication tool to support delivery of optimum patient care by the clinician/provider. In a professional and courteous manner, calls are generated to referring and/or specialty offices and other facilities to request records for the patient visit/test. Documents received are reviewed to determine if further reports are needed for the patient visit (i.e. bypass report from an out-of-state facility). Records are sent to scan/index in a timely manner. Laboratory results received are electronically flowed to create a result trend of values. Responsible for answering department calls in a courteous manner and performing a quick release of information for continuity of patient care purposes. Responsible for delivering quality performance and service excellence while adhering to the Parkview Health Standards of Behavior.
Education
Must be a high school graduate or the equivalent with GED. Basic Medical Terminology desired.
Experience
Minimum of two years' experience in a hospital or medical office setting desired.
Other Qualifications
Experience with Microsoft suite of products preferred. Must have good verbal and written communication skills. Must be able to keyboard 35 words per minute. Ability to multi-task, work independently using critical thinking skills.