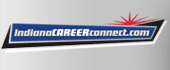 Job Information
Parkview North Hospital

Personal Care Attendant- PACE of Northeast IN

in

Fort Wayne

,

Indiana
Summary The Certified Nursing Assistant is a paraprofessional member of the PACE of Northeast Indiana, who works under the supervision of a Registered Nurse or Therapist and performs various services for a participant as necessary to meet the participant's personal needs and promote comfort. The Certified Nursing Assistant is responsible for observing participants, reporting these observations and documenting observations as well as the care performed. The Certified Nursing Assistant is assigned in a manner which promotes quality, continuity and safety of a participant's care. Maintains confidentiality of information regarding participants/significant others and all health care team members.
Education Must be a high school graduate or the equivalent with GED. Must have completed a State approved Certified Nursing Assistant Program.
Licensure Certification Must be current on the State Registry as a Certified Nursing Assistant. Must be current on the State Registry as a Home Health Aide within 30 days of employment. Must be a licensed driver with an automobile that is in good working order. Vehicle must be insured in accordance with agency requirements. Must have current CPR. Experience
Prefer one year minimum of experience working in the patient care setting, preferably as a patient care provider.
Other Qualifications
Must successfully complete the skills competency upon hire. Must have good verbal and written communication skills. Must be able to lift 50 pounds, 100 pounds with assist. Job Limitations: The Certified Nursing Assistant will NOT function in any manner viewed as the practice of nursing according to the Nurse Practice Act. Specifically, the Certified Nursing Assistant will NOT administer medications, take physician orders or perform any procedure requiring the training, knowledge and skill of a nurse.