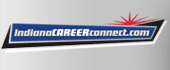 Job Information
Parkview North Hospital

Occ Health Physical Therapist

in

Fort Wayne

,

Indiana
This position is eligible for a sign-on bonus.
Summary
Provides professional patient care and practices physical therapy by evaluating, planning, implementing, and documenting treatment. Evaluates and treats patients in accordance with the order from the physician/provider and provides treatment through a variety of therapeutic procedures and assistive devices intended to maximize functional potential in all areas of the patient's life. Develops and implements an individualized treatment plan based on patient needs and containing achievable functional goals. Revises treatment plans, as needed, throughout the treatment process. Instructs and collaborates with physical therapy assistants regarding treatment procedures to be utilized and provides the appropriate supervision of patients being treated by the assistant. Establishes and instructs patients and families/other caregivers in exercises and therapeutic home programs to be continued following discharge.
When onsite, provides professional employee care by evaluating, planning, implementing and documenting care provided for onsite services. Onsite employer services will include, but not be limited to injury assessment, preventative care, wellness planning, ergonomic assessment and implementation, and job coaching. Provision of care is collaborated with onsite Health and Safety committee and company policies and procedures, as well as other applicable health care providers. Develops and implements an individualized care plan based on employee needs and achievable functional goals.
Completes all documentation in a timely and acceptable manner. All care is provided in accordance with the philosophy and essential functions of Workplace Ergonomics and Rehab, Parkview Health, the Indiana State Practice Act, and American Physical Therapy Association.
Education
Must be a graduate of an accredited school of physical therapy, holding a BS, MS or Doctorate in physical therapy.
Licensure/Certification
Must hold current license or eligible for licensure in the state of Indiana as a physical therapist. Must be certified in CPR. If not certified must gain certification with 90 days of employment. Must maintain certification according to expiration date. Preferred ergonomics certification.
Experience
2 years of outpatient orthopedic experience; onsite experience preferred. Preferred ergonomics experience.
Other Qualifications
Knowledge of Worker's Compensation preferred. Knowledge of Ergonomic Assessment preferred. Must have excellent verbal and written communication skills. Must be able to demonstrate a working knowledge of general computer skills and applications. Demonstrate ability to multi-task and work independently using critical thinking skills. Must be able to lift 50 pounds; and assist with 100 pounds.